Buck Showalter Expresses Serious Concern as 18 New York Mets Players Become Victim of Dangerous Pitching in 2022 Season – "It's Just Not Good"
Published 04/27/2022, 8:12 AM EDT

Follow Us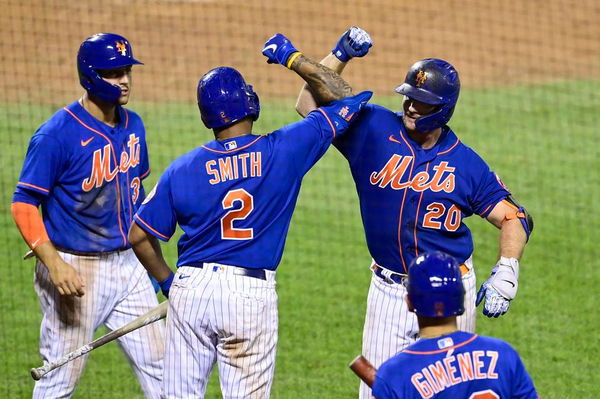 The New York Mets are enjoying some imperious form, but it appears as though they have been struck with something worse than bad luck this season. More specifically, wayward pitches have struck their batters more than any other MLB team.
Most recently, Pete Alonso too joined the list as a pitch struck him on the helmet when the Mets took on the St. Louis Cardinals at the Busch Stadium on Tuesday night. Chris Bassitt, pitcher for the New York Mets, made his opinions on the subject clear after the match.
ADVERTISEMENT
Article continues below this ad
The New York Mets enjoyed a great run of form as they rest atop the NL East with a 14-5 record. But they have had some terrible luck with their offensive lineup. The Mets lead the hit-by-pitch count in MLB. With 18 total batters struck so far, they are clearly in the lead.
And manager Buck Showalter and the Mets staff were concerned about how this affected their players.
Buck Showalter speaks on hit-by-pitches for the New York Mets
The instance happened at the top of the 8th when Pete Alonso walked out to face Kodi Whitley from the mound. Alonso ducked out of the fastball, but the impact still crashed into his helmet and had the Mets' dugout up in arms. Speaking after the game, Showalter said, "It's a problem we have in MLB in general."
While the problem of pitchers being unable to maintain a grip on the baseball is widespread, Showalter was speaking as the manager of the New York Mets. "My concern is about our team," said Showalter, adding, "I think we're leading by six or seven [affected batters] now?"
Posing some concerns about the athletes' safety, this seems to be on Showalter's mind. "You know it's one thing to get hit on the knee or the toe, but we're getting a lot of balls in the head and the neck and it's just not good," said Showalter.
Chris Bassitt gives pitchers' point of view on the problem
ADVERTISEMENT
Article continues below this ad
Speaking after the game, Chris Bassitt from the New York Mets expressed the pitchers' point of view on the subject. Said Bassitt, "MLB has a very big problem with the baseballs. They're bad. Everyone in the league knows it. Every pitcher knows it."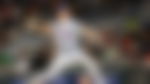 While expressing concerns about the ball before, the instances of wayward pitches have seen a steep rise in recent seasons, and the pitchers' lack of grip could well be why. Said Bassitt, "Everything is different. There's no common ground with the balls, nothing the same outing to outing."
ADVERTISEMENT
Article continues below this ad
Watch This Story: "Big Problem At The Moment" – Alex  'A-Rod' Rodriguez Asks For Help From Fans
But what do you think about MLB's hit-by-pitch problem? Is standardizing the balls the actual solution? Or is it through another completely separate method?
Edited By: Simar Singh Wadhwa