Chicago Cubs Plan Tempting New Offer For Carlos Correa As Long Term Contract Inches Closer
Published 12/24/2021, 9:15 AM EST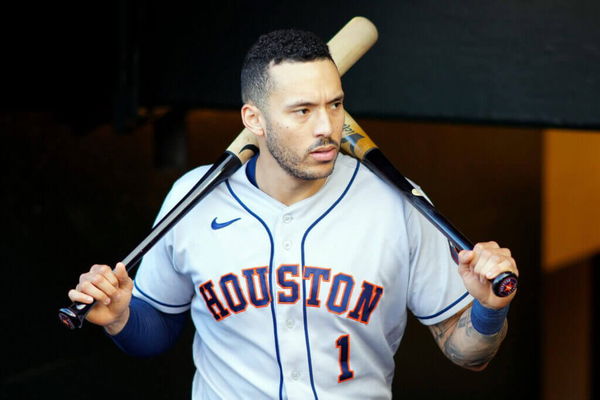 ---
---
While the lockout has hampered transfers taking place in the 2022 off-season, the Carlos Correa saga seems without end. Depending on which team you support, this transfer is one of two things to you. For Cubs and Yankees fans, the signing seems tantalizingly close. For everyone else, this saga cannot end sooner.
ADVERTISEMENT
Article continues below this ad
MLB's leading prospect
ADVERTISEMENT
Article continues below this ad
With the lockout still underway, teams might lack the ability to discuss contract terms with free agents, but Correa seems to be in a unique position. Correa is only one of two available superstar shortstops in free agency. And with top teams in dire need of depth in that position, Correa stands to gain.
While fan opinion may not count for too much, with the majority of decisions being taken by the front office, it is a definite factor in deciding roster moves. The Yankees fan base, meanwhile, seems to favor looking elsewhere as the Cubs zero in on their signing.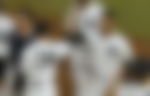 The Chicago Cubs' Pursuit of Correa
The Wrigley Field faithful are eager to secure the services of the shortstop and have held back no blows. The fans have gotten involved, recreating Christmas carols with Correa's name and have even asked recent signings like Marcus Stroman to help out in their pursuit.
While the teams cannot speak to each other or even negotiate with the players in the interim, Carlos is clearly wanted by the Cubs. Apparently, the details of the deal were already close prior to the lockout and the deal may be close to being signed on resumption of the off-season.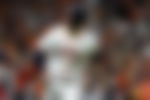 While the hold up was previously the duration of the contract, the Chicago Cubs are seemingly prepared to change their offer up to align closer with what Correa was looking for.
ADVERTISEMENT
Article continues below this ad
While the Cubs were originally in the market for Correa on a shorter term deal, the player was looking for a substantial commitment from the team on a 10 year contract. Having seen the signing of Corey Seager to the Rangers, Correa too was expecting a similar contract.
He reportedly turned down a five-year, $160 million offer from his incumbent team, the Astros. Correa believes that recent trends have seen players gain long-term commitments for significant financial upside. And if his 2021 season is anything to go by, his performances in the past year command a hefty contract.
However, this may well be a case of the team softening their stance for the Platinum Glove Award winner. The offer may still be up for discussion and the financials yet to be figured out.
ADVERTISEMENT
Article continues below this ad
The saga of this transfer will probably continue till the conclusion of the lockout. But fans will surely be eager to see Correa in the Cubs jersey.