Disappointing- Fans Troll Max Scherzer for Clumsily Dropping Phone Ahead of Crucial MLB Lockout Negotiations
Published 02/28/2022, 8:15 AM EST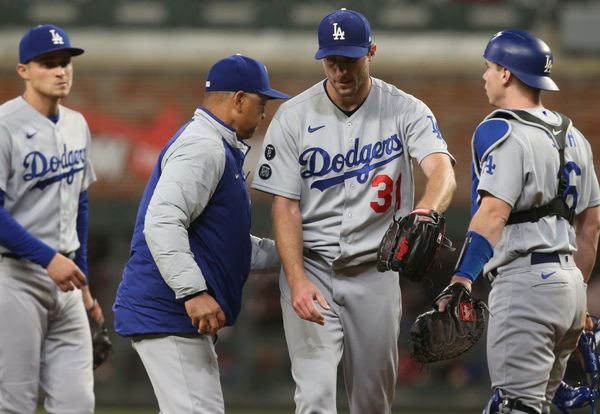 Just after two days on March 2, the lockout will be three years old in Major League Baseball. And even now, both the owners and the players have not agreed to the new collective bargaining agreement. However, representatives of the players' union, including Max Scherzer and Gerrit Cole, are trying their best to get the new deal as soon as possible.
Now, with the opening day of the 2022 season just a month away, both the owners and the players' union are in a hurry to wrap up the lockout. And to get things done, Max Scherzer, along with other representatives of the union, has been meeting regularly with the owners.
ADVERTISEMENT
Article continues below this ad
But, recently, the Mets star became the fans' victim for an unusual activity he did.
Fans troll Max Scherzer for dropping his phone
Notably, not only the owners but the players' union also want to end the lockout as soon as possible. So that the regular season games will not be lost. And that is something which no one would want.
Recently, on Sunday, veteran pitcher Max Scherzer went to meet with owners for the CBA negotiation. And while going there, the Mets star accidentally dropped his phone from his pocket. Now, the video of this is going viral on the internet and fans are trolling Scherzer for clumsily dropping his phone.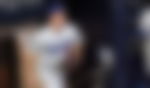 One of the Twitter users took a dig at Scherzer in a sarcastic way and said "disappointed from such a talented guy". While another fan compared themselves with the Mets star and said Scherzer is a man of people.
@tomhouse definitely flew open too early .. didn't get his wrist in the proper position at all.

Disappointing from such a usually talented guy.

— Michael Schlact (@michael_schlact) February 28, 2022
A man of the people. I dropped my phone the other day. In the snow. I am max scherzer.

— Shayla Is The Rightful MLB Commissioner (@Shaylarz) February 27, 2022
Considering his high wages, one fan even said that Scherzer is looking for a phone sponsorship. Notably, Scherzer is one top-paid player in the league.
In other news, Max Scherzer looking for a phone sponsorship

— Trevor (@Trevor_Just) February 28, 2022
ADVERTISEMENT
Article continues below this ad
BREAKING: Max Scherzer's phone as it hits the concrete

— Brian (@tarticusb) February 27, 2022
Max Scherzer to lose more than $200k per day, if the lockout continues
ADVERTISEMENT
Article continues below this ad
Notably, with more delays in the lockout, the league will lose a number of games. And if such a scenario, MLB players will lose their salaries on the daily basis. When it comes to Max Scherzer, then being the top earner in MLB, he will lose $232,975 from his purse, daily.
WATCH THIS STORY: Joe DiMaggio Had a Horrible Time in World War 2- Here's What Happened to the Yankees Legend