Do or Die- MLB Players Given Harsh Terms if Regular Season Does Not Resume in Time
Published 02/25/2022, 8:45 AM EST
With the new season about to start the next month, MLB owners and players are still in the search of the new CBA deal. Notably, Major League Baseball is going through the owners-imposed lockout since the last year's December. 
This is MLB's first work stoppage in the last 28 years. However, representatives of both sides are trying their best to get the new CBA deal as soon as possible. So that the regular season starts as per its schedule.
ADVERTISEMENT
Article continues below this ad
MLB owners indirectly threaten players in order to start the regular season
It is no secret that if the regular season gets delayed, then not only the owners but players will be at a huge loss too. Due to the lockout, MLB has already postponed the spring training for one week, which starts on March 5. And looking at the current scenario of MLB, the regular season is also in danger.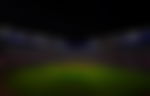 However, to get the new CBA done at the earliest, MLB has reportedly gave harsh terms to players. As per renowned MLB journalist Evan Drellich, if the two parties do not sign the new CBA before February 28, then the regular-season games will be canceled. And if this happens, then players will have to lose their salaries. What is, even more, worse is that the MLB will not reschedule the games which will be lost to the lockout.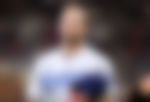 Taking to its Twitter, Fox Sports tweeted the same and cited the MLB spokesperson's statement regarding the start of the new season.
ADVERTISEMENT
Article continues below this ad
When will the regular season start?
In this week itself, the owners and the payers' association have met for four consecutive days. And yet, the two sides have not agreed on the new Collective Bargaining Agreement. As per MLB Trade Rumors, representatives from both sides will meet again Tomorrow.
ADVERTISEMENT
Article continues below this ad
WATCH THIS STORY: The Free-Agent Frenzy Is Gonna be Wild When The Lockout Ends
Considering the current situation in MLB, it is very unlikely that the regular season will start on its schedule. Only time will tell when the baseball fans will get to see the games and cheer for their teams at the ballparks.