Fans Go Crazy as Shohei Ohtani Features on the Cover Page of the TIME Magazine
Published 04/08/2022, 8:42 AM EDT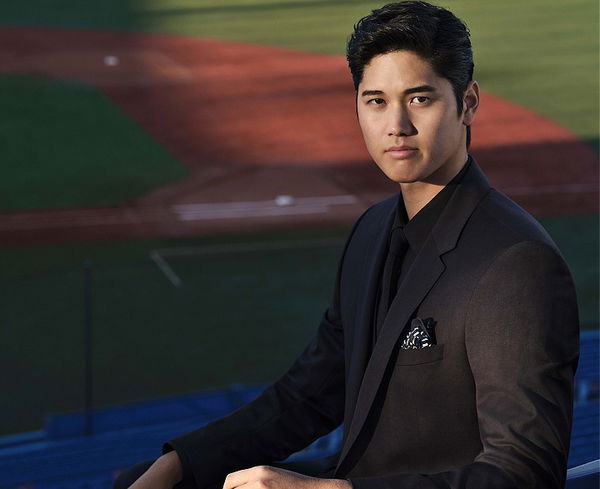 Los Angeles Angels superstar has featured on the cover page of Time Magazine and it is as crazy as you think it would be. Wearing a perfect blue suit, Shohei Ohtani talks about the challenges and difficulties he faces while posing with a glove and holding a ball in his hand, ready to pitch
For the first time since 2004, an MLB player has been featured on the cover page of the famous Time Magazine, and it is none other than Shohei Ohtani himself. Ohtani was featured in the magazine because of the 2022 Opening Day, which started on April 7th, 2022. Apart from that, Ohtani also talked about the various challenges he faces on and off the field.
ADVERTISEMENT
Article continues below this ad
Shohei Ohtani on the cover page of TIME Magazine
With a catchy tagline like, "Shohei Ohtani is what baseball needs," Time Magazine successfully caught the eye of every baseball fan who is excited about the MLB 2022 season. The cover image is presented by renowned editors of Time Magazine, Sean Gregory and Karl Vick. Apart from that, Time Magazine also conducted a brief interview with Shohei Ohtani.
"Rather, I'm more impressed with other players who accomplished something I cannot do. I think the first reason I'm not impressed is that there are not many two-way players," stated Ohtani during the interview.
ADVERTISEMENT
Article continues below this ad
The last time MLB was featured on the cover page of Time Magazine was during the November 8th, 2004 edition. The players of the Boston Red Sox were featured. And now, after 17 years, here we are again with Shohei Ohtani in a blue suit posing as a pitcher. The amount of fame Ohtani has received since his MLB debut in 2018 cannot be measured in words. The 27-year-old pitcher/ outfielder from Japan has been giving a powerful performance in both pitching as well as batting for the Los Angeles Angels.
ADVERTISEMENT
Article continues below this ad
The 2021 MLB AL MVP has a total of 93 home runs as an outfielder and 222 strikeouts as a pitcher for the Angels since 2018. Looking at the current performance of Shohei Ohtani in the 2022 Spring Training, he looks as promising as the MLB 2021 season. The Los Angeles Angels will be facing the Houston Astros on Friday, April 7th, 2022, at the Angel Stadium of Anaheim, California.