"Hoping He's Well Paid Elsewhere" – Marcus Stroman Backs Michael Conforto, Asks New York Mets to 'Pay Him What He Deserves'
Published 02/22/2022, 12:08 PM EST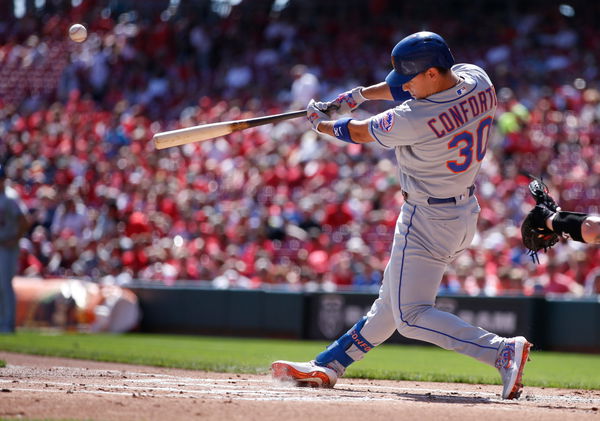 Major League Baseball and its players seem to be making the most of the lockout. But with the players restricted from using any team facilities, they would still need to keep in shape; and in keeping up their fitness, there seem to have been some overlaps. The most recent of these being between Chicago Cubs star Marcus Stroman and his teammate on the New York Mets, Michael Conforto. Stroman even later took to Twitter to declare his faith in Conforto's abilities and his skill to add to whichever team he goes to.
With Michael Conforto facing free agency in the 2022 off-season, the New York Mets have shown some interest in re-signing the talent; but it remains unclear if any progress has been made on that front. With the lockout putting any free agency decisions in a virtual limbo, Conforto's future remains unclear. However, Stroman is definitely a fan of the outfielder's talents and stated that very publicly, even taking to Twitter to announce it.
ADVERTISEMENT
Article continues below this ad
Marcus Stroman lauds Michael Conforto and his abilities
The former New York Mets right fielder is a free agent this off-season after failing to come to an agreement with his former team regarding an extension. And with his services up for hire, star pitcher, Marcus Stroman, made sure all suitors knew of the star outfielder's abilities in great measure.
Just ran into my guy Conforto out here in AZ. What an unbelievable human being who works/prepares to the highest degree. He automatically upgrades any team in all facets. Will rake all future and play great defense. Worth every penny. Pay that man what he deserves! 🗣

— Marcus Stroman (@STR0) February 21, 2022
Stroman lauded Conforto's work ethic. Stating that he was someone who "prepares to the highest degree" and will "automatically upgrade any team in all facets."
Watch This Story: This Baseball Fan Caught 11,000 baseballs worth $100,000 – Here's How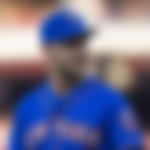 Speaking a bit more to the sheer worth of a player like Conforto, Stroman added, "Worth every penny. Pay that man what he deserves!"
In terms of his next stop, Stroman seemed to hope that Conforto moved away from Citi Field in free agency. When a fan expressed her desire to see Michael back at the Mets, Marcus said, "I'm hoping he's well-paid elsewhere."
ADVERTISEMENT
Article continues below this ad
While the Mets have strengthened significantly before the 2022 off-season, there still remain some signings to be made. Reportedly, the Mets remain in the market for a free agent not linked to a qualifying offer. Several available options would mean that the Mets would have to forfeit a draft pick, which is something they are hesitant to do. Conforto is reportedly high on the Mets' list because he does not have any qualifying offer tied to his re-signing.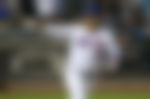 ADVERTISEMENT
Article continues below this ad
And while the two were unable to reach an extension last year, the door isn't completely shut. Reportedly, Conforto declined a one-year, $18.4 million QO before the lockout; but things stand in flux, as the negotiations could not be continued.
The right fielder was certainly emotional as he bid a goodbye to the Mets in 2021; and would fit well with the new look roster the Mets are putting together. But as with several times in baseball, some things fall into place as they are meant to be. But where do you think Conforto will land up in 2022? Back at the Mets or somewhere else?