How Much Do MLB Umpires Make?
Published 01/01/2022, 8:04 AM EST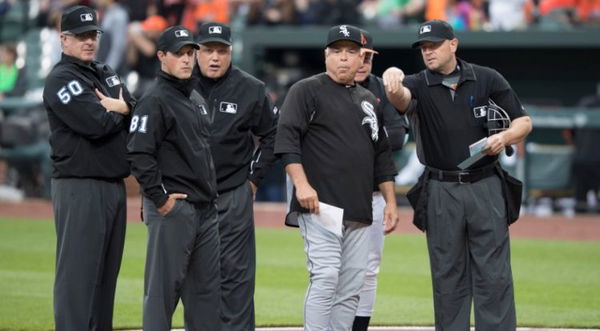 ---
---
Most in the sport may feel hard done by umpires. Each of us can remember atleast a few pitches when a call didn't go our team's way and as a result they are now the villains. But just how hard is it to mark a pitch right? And how much can making calls of if a runner is safe or not really make you?
ADVERTISEMENT
Article continues below this ad
It's a tough job judging from behind home plate. But a fair few still stand there to make those calls. We've all seen the clips with players and managers alike shoving and screaming at umpires during the game. But just how much do these umpires make to be okay with all that?
ADVERTISEMENT
Article continues below this ad
Road to umpiring
The MLB has set forth some guidelines for aspiring umpires in a publication on their website. And it is thorough.
The process starts with enrolling in one of the nation's two umpiring schools approved by Minor League Baseball Umpire Development. The two schools are highly rated institutions meant to give the league its umpires. Both of the institutions are located along the eastern coast of Florida and offer one month programs to start off.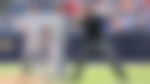 These programs usually run from January to December and are conducted on a yearly basis.
At the conclusion of those courses, the top prospects and performers from each program are selected to take part in the Minor League Baseball Advanced Course. These courses usually run for a week in February after the initial program. Other participants in the course, roughly 80-85 percent can choose to run it back another year, or move to another dream.
From there the journey begins for an umpire, starting with the minor leagues and working their way up to the majors.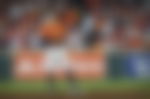 Umpire payments in the MLB
The gap in between what umpires and players of the MLB make is significant. But that's not to say that those who decide games with the calls they make are well compensated.
ADVERTISEMENT
Article continues below this ad
While the highest paid players in the league are making astronomical amounts, it is the Major leagues. For the league's umpires on the other hand, the minimum salary is $150,000.  Some experienced umps can even draw as much as $450,000 a year.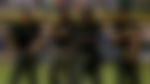 But before making any rash decisions as to your current job, think again. The road to the majors is arduous and long and requires a great many things to go your way before it can actually work out.
ADVERTISEMENT
Article continues below this ad
The ascent to the Majors, much like as a player is slow and could take more than a decade to work out completely. And the pay difference between the major and minor leagues is significant. Per MiLB.com, umpires start out making $2,000-$2,300 per month in rookie and short-season leagues, and they can eventually earn up to $3,900 per month in Triple-A. Minor league umpires also get a per diem of up to $66 per day.
So before you rush to umpiring as your next base, just keep an eye out that Father time's throw doesn't tag you out.