"I Could Have Jeopardized My Career"- Max Scherzer Opens Up On 'Dead-Arm' Upset In Crucial LA Dodgers World Series Game
Published 01/02/2022, 12:30 PM EST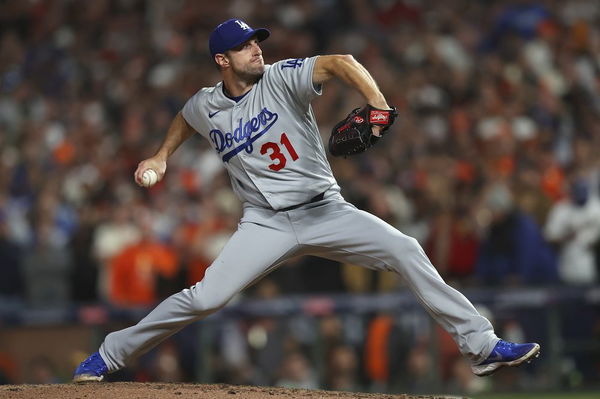 ---
---
Max Scherzer is a shoe in for the Hall of Fame. The man has pitched for a long time in the MLB and is one of the most feared pitchers from the mound. But before he signed on for the Mets in a bumper 3 year – $130 million deal, he has some history to deal with.
ADVERTISEMENT
Article continues below this ad
In 2021, Scherzer was acquired by the LA Dodgers on the July 30 trade deadline. He went on to make 11 regular-season starts as a Dodger but was a big feature in the post season. And while we aren't used to watching Scherzer fail from the mound too often, something was off in the NLCS series. Now a New York Met, Scherzer reflects.
ADVERTISEMENT
Article continues below this ad
Max Scherzer and Game 6 of the NLCS
The Dodgers were taking on the Atlanta Braves in the Conference Finals Series. The stage was set for Scherzer to perform and keep it to very much within the park. However, on the Day of Game 2 he could feel that something was wrong. His arm felt different than usual.
Scherzer was coming off a long lay-off necessitated by injury and it was this irregularity that may have gotten to him. To be fair, he had not been used to the workload for quite a while now and this series had been some work. He had pitched four times in 12 days since the playoffs began.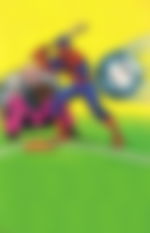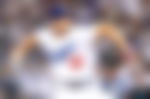 Scherzer had thrown close to 110 pitches in Game 3 of the NLDS only a mere six days ago. A reflection of his increased worload. Speaking about Game 2 of that NLCS, Scherzer said, "If I pitch in that game, I blow out and I could be out for a year and jeopardize my career."
Scherzer said that Game 7 would have been a different consideration. He would have had the rest he needed before then. But Game 6 was more definite, "Throwing in Game 6, I would've been rolling the dice on sustaining a substantial injury. There's no ifs, ands or buts about that."
Scherzer explains why
ADVERTISEMENT
Article continues below this ad
Certain fans harkened to a similar situation that Scherzer found himself in as with the Washinton Generals in 2019. That World Series, Scherzer pitched and the Generals won the World Series. He had suggested to his manager at the Dodgers at the time, that he could be up for relief pitching from the bullpen.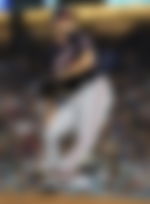 The crucial difference between the two seasons though was Scherzer's playing time. In 2019, Scherzer  had averaged 103 pitches in a, then, career-low 27 starts. He had pitched from the mound atleast a 110 times in 7 games. He didn't reach that mark once in 2021. And he had only made 11 regular season starts at the time.
ADVERTISEMENT
Article continues below this ad
Claiming no animosity with the LA fans for being upset at missing the crucial encounter, Scherzer said, "I was OK with that and for fans to be upset for my dead arm, that's fair. I can live with that."
The 3 time Cy Young Award winner will likely look to repeat his past feats at Citi Park and here's to Mets fans hoping that he is successful there. If he does get the Mets to the post season, it'll be their first since 2016. And if they win it all, their first title since 1986.