"I Feel Really Confident"- New York Yankees Star Gleyber Torres Believes He Can Repeat the 2018-2019 Version of Himself in 2022
Published 03/27/2022, 11:30 AM EDT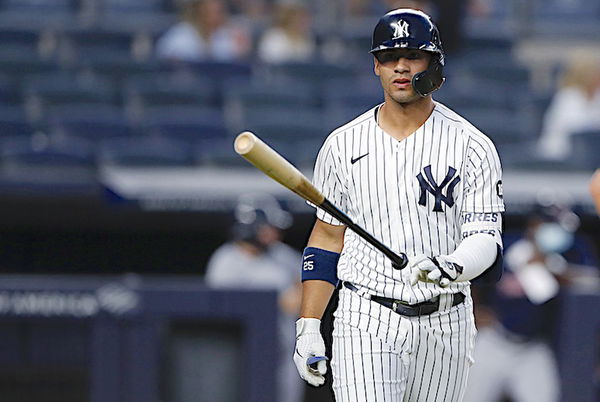 Not long ago, Gleyber Torres was one of the brightest stars in Major League Baseball. But after his breakthrough season in 2019, the New York Yankees shortstop has not been the same in the last couple of years.
Not only Torres, but the New York Yankees are also going through a rough patch. Even the current free agency has not been a good one for the MLB's most successful franchise. 
ADVERTISEMENT
Article continues below this ad
However, the Yankees' shortstop Gleyber Torres believes that he feels that he will be having a great year for The Bronx Bombers in the 2022 season of MLB.
The Yankees star Gleyber Torres feels good in all areas of the game ahead of the new season
After two horrible seasons in 2020 and 2021, the Yankees star, once again, is feeling the same vibe that he felt during the 2018 and 2019 seasons. Recently, while talking to Meredith Marakovits of YES Network, Torres said that he feels really confident right now. And he is believing in himself.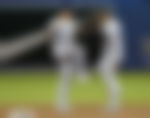 The Yankees' shortstop also said that given the opportunity, he will try to do his best for the team. "I'm feeling really good right now. I feel really confident right now. I'm believing in myself…every opportunity I get, I'll try to do the best for my team," said Gleyber Torres.
ADVERTISEMENT
Article continues below this ad
Notably, Torres had a sensational year in the 2019 season. The 25-year-old Venezuelan shortstop was a force to reckon with in the 2019 and 2020 seasons. In his rookie year, he smashed 24 home runs, and then in his second year, he was one of the top performers of the league with a whopping 38 homers. 
He was also an All-Star second baseman in his first two seasons in MLB. But after that, Torres managed to club only 12 homers in the 2020 and 2021 seasons combined.
ADVERTISEMENT
Article continues below this ad
Currently, Torres has the best opportunity to prove himself to the Yankees. Because the Yankees also do not have any other options for the shortstop position, but only Gleyber Torres.
WATCH THIS STORY: Revealed: How Minnesota Twins signed Carlos Correa quickly to beat New York Yankees and Chicago Cubs
Edited By: Vibhanshu Kumar