"It's Coming"- Alex Cora Promises Fans Boston Red Sox Is Soon Going to Make a Comeback for Stolen Bases in 2022
Published 04/20/2022, 6:00 AM EDT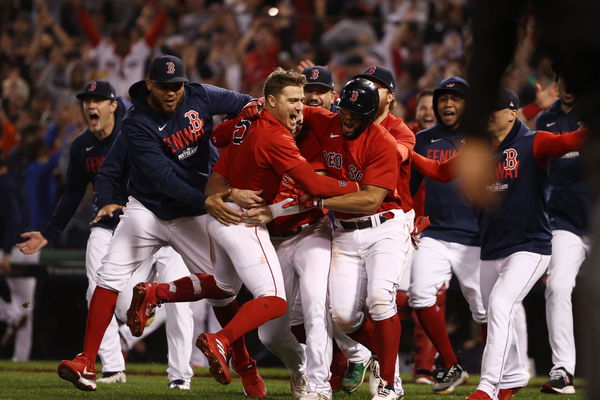 The Boston Red Sox have stabilized their season after a shaky start. And despite a .500 record, they remain behind the eight-ball with stolen bases. Despite turning in some solid results to start the season, the Red Sox are yet to record a stolen base in the 2022 season. And fans remain unclear on whether this is a strategy call or something that the Red Sox have simply failed to capitalize on in their games. Manager Alex Cora offered some clarity in a recent radio interview.
Manager Alex Cora has had a great run with the Boston Red Sox. Capping a franchise-record 108-win regular-season with the title in 2018, he has already endeared himself to the fanbase. However, after his initial success, the Red Sox have fallen into somewhat of a circle. Despite positive performances in the early post-season, the Red Sox have failed to capitalize and capture another pennant.
ADVERTISEMENT
Article continues below this ad
Alex Cora speaks about stealing bases
Speaking on a radio show, Alex Cora had some reassuring words for Red Sox fans despite their dismal stolen bases record. Said Cora, "It's coming, it's coming."
And with a series against top contenders for the AL East lined up in the Toronto Blue Jays, Cora made some solid commitments. "I'll make sure we steal one against the Jays I promise you that," he added.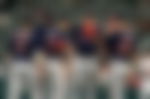 His initial reactions to the question, however, were less promising. Opening up the conversation, Cora seemed hesitant to commit. "We're gonna try," he had said.
He then spoke about the Red Sox and their base-running strategy. While stolen bases remain a big part of the game, Cora added that the Red Sox didn't look at the lack of stolen bases as a deficiency. "We hit a lot of doubles as you know and we like to score from first base," he added, "so it's not a part of our offense, stolen bases, but running bases well is a part of our offense."
ADVERTISEMENT
Article continues below this ad
Outlook for the season for the Boston Red Sox
Cora added that it was an obvious addition to the offense if they could have a few stolen bases, but it was necessary to do it well. He said, "We like good base runners, we like smart base runners," he further added, "obviously having Trevor in the equation is going to help and we got some guys that can steal a base here and there."
Acknowledging a red flag, though, Cora admitted that this was something that the Red Sox needed to work on. "Last year our stolen base percentage was very low for what we want, so we'll figure spots and we'll do what we have to do," he added.
ADVERTISEMENT
Article continues below this ad
Watch This Story: "Something Hit Me" – 'The Office' Star Jon Krasinski Was Assaulted By New York Yankees Fans For Wearing Rival Jersey
But do you think this is an issue? If the Red Sox can score on wins, do they need to steal too? Or could they just take forward their method and look to make it big in 2022?