"I've Known That for Two and a Half Decades"- Alex 'A-Rod' Rodriguez Shares Insight on How He Uses Twitter
Published 05/01/2022, 7:43 AM EDT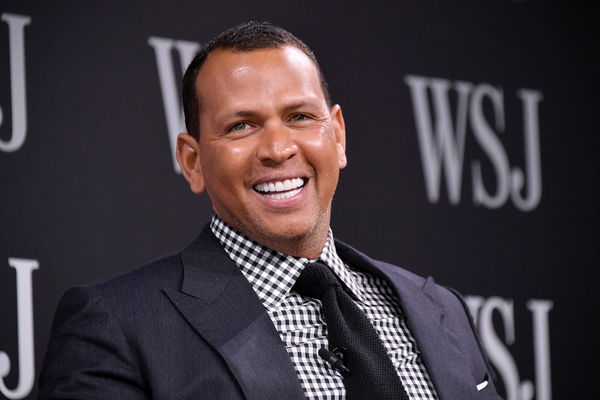 Alex 'A-Rod' Rodriguez is a big example when it comes to experience, not only in baseball but also in the business world. The 46-year-old has had an MLB journey of 23 years, which made him the wealthiest MLB player of all time. A-Rod has shared some insights on how to deal with haters and just work on yourself, rather than reacting to their hate.
Experience matters! And former MLB legend Alex 'A-Rod' Rodriguez is the perfect example of it. In his 23-year journey in the MLB, A-Rod has faced it all, from love to hate, criticism to applause, rumors to conspiracies, everything. But he stepped his feet on all that, which resulted in what kind of person he is today.
ADVERTISEMENT
Article continues below this ad
After baseball, A-Rod got into business, investments, sports broadcasting, and sports team ownership. Unlike many other former MLB players, A-Rod chose to continue an active life, rather than staying home.
ADVERTISEMENT
Article continues below this ad
Alex 'A-Rod' Rodriguez has a unique way of dealing with haters
In September 2020, the popular podcast channel, The Corp With A-Rod and Big Cat, which is hosted by Alex 'A-Rod' Rodriguez and Dan 'Big Cat' Katz, hosted an interview with popular sports commentator Joe Buck. The trio talked for almost an hour, where they discussed sports, broadcasting, life after sports, fame, and much more. While talking, Big Cat asked A-Rod how he deals with criticism and hatred of people during and after baseball.
A-Rod replied, "I've known that for now. About two and a half decades. The greatest thing about me and Twitter is people are gonna say all the nasty things and I don't know how to get into Twitter. I just tweet a little bit and I don't know how to respond."
ADVERTISEMENT
Article continues below this ad
What a simple, but effective idea. No matter what you say, good or bad, you will get hated by someone or the other. The only thing matters is whether you respond to it and waste your time or ignore it and move on with life. So if you have been posting hate about A-Rod, chances are that he has already ignored it.
WATCH THIS STORY: Kobe Bryant Once Saved Alex 'A-Rod' Rodriguez From a Serious Injury with His Golden Advice: "My Knees Were Banged Up"