LA Angels Star Mike Trout Smashes Mammoth Solo Home Run Over 470 Feet Against Texas Rangers
Published 04/15/2022, 5:30 AM EDT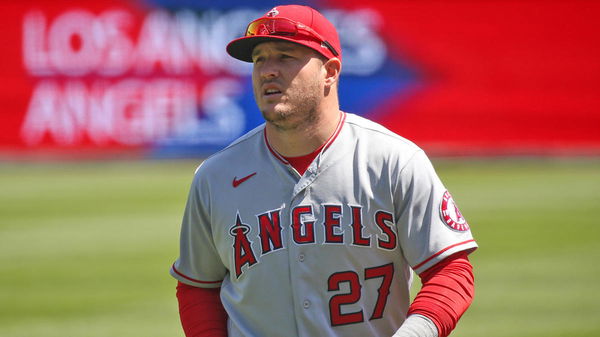 Mike Trout has finally arrived in Major League Baseball. And how? The LA Angels superstar launched a monstrous solo home run on Thursday against the Texas Rangers. Notably, the Angels' center fielder missed Monday's game due to illness. But when he got the chance on Thursday, he made the most out of it.
Trout has been playing for the Angels for over ten years now. And the star center-fielder has been a significant part of the Angels squad for years. Though he is yet to win any major trophy with the Angels, with the company of Shohei Ohtani, they can do wonders in the league.
ADVERTISEMENT
Article continues below this ad
However, even after having players like Ohtani and Trout in their squad, the LA Angels have not started their 2022 MLB campaign on a good note. But again, with these two by their side, the Angles can challenge any MLB side this season.
Mike Trout homers 470+ feet for the fifth time
After missing a considerable part of the 2021 season, Trout is looking sharp for the 2022 season. And if things go his way, Ohtani and Vladimir Guerrero Jr. will have some competition for the AL MVP. Talking about Trout's solo home run, while playing against the Texas Rangers on Thursday, he launched a towering home run for the Angels.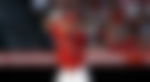 However, Trout's home run was not enough for the Angels to win against a balanced side like the Rangers. The Angels suffered a 10-5 loss against the Rangers. But the highlight of the day was Trout's solo home run.
This is not the first time Trout has hit a 470+ feet home run. Even before the game against the Rangers, Trout already had hit 470+ feet home runs four times. This was the furthest home run in the 2022 season. Trout is the second MLB player to have a maximum number of 470+ homers, only behind Giancarlo Stanton.
ADVERTISEMENT
Article continues below this ad
Most 470+ ft home runs, tracked by Statcast (since 2015):

Giancarlo Stanton: 9
Mike Trout: 5

— Sarah Langs (@SlangsOnSports) April 15, 2022
Even the Angels' manager, Joe Madden, was in awe of that Trout homer. After the game, Madden said it was like a golf ball, as it went out so quickly. "I mean, seriously, if that was a golf ball, I'd be really happy. That went out quickly and loudly. It was so hot off the bat, absolutely," said Joe Madden.
ADVERTISEMENT
Article continues below this ad
The Angles have managed to win just three out of seven games this season. Still, they are yet to face the heavyweights of the league. Only time will tell how far they will go this season.