"Let's Play Hard and Do It" – Miguel Cabrera Sets Goal for Detroit Tigers After Entry Into Record Books
Published 04/25/2022, 5:30 AM EDT

Follow Us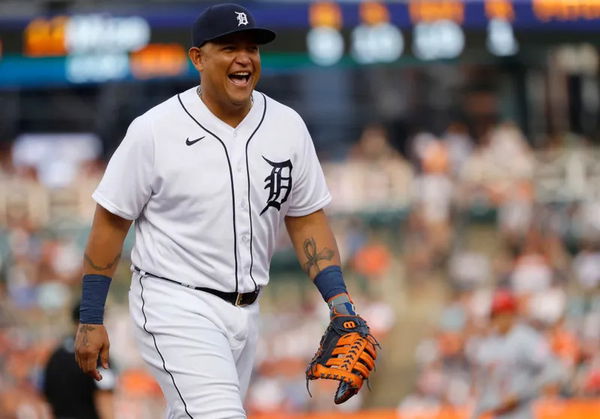 Miguel Cabrera is just the ultimate team man. Despite entering the record books on his own accord with his 3000th hit against the Colorado Rockies over the weekend, Cabrera placed the Tigers' interests front and center in his considerations. While the personal plaudits are something that will matter in retrospect, he reiterated that the focus for the year was still clearly on winning the title with the team. His post-match celebration in the Tigers' clubhouse was just another reason why Miggy is such a fan favorite.
Miguel Cabrera has been with the Detroit Tigers since 2008. And while his trophy cabinet is devoid of too many team accomplishments, the two-time MVP sees some potential from the Tigers this season. In a classic case of veteran leadership, Cabrera took the time to motivate his squad to outperform their expectations. With a glass of the celebratory champagne in his hands, Cabrera focussed more on the prospects of the team than his plaudits.
ADVERTISEMENT
Article continues below this ad
Miguel Cabrera – Focussed on team performance
Cabrera was emotional while acknowledging just what he had achieved in MLB. Becoming only one of the 7 players to record both 3000 hits and 500 home runs, he mentioned that this meant a lot to him and his family, too. But Cabrera's focus was still on the Tigers' performance. Said Cabrera, "We got a great group of guys here. We can win this division."
Miggy, as he is fondly called, is a fan favorite for a reason. One of the most personable athletes to grace MLB, he was candid as he opened up about the nerves he had before making it to Comerica Park before his time at home plate. Said Cabrera, "Today morning, I couldn't feel my legs because I was so nervous."
ADVERTISEMENT
Article continues below this ad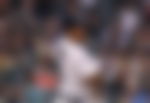 And while being at his home ground undoubtedly made it that much more special for him, the pressure on him was real. "I wanted to do it in front of the hometown of Detroit. I wanted to do it in front of these fans. And you guys saw how they supported us," he said.
Punctuating his toast, Cabrera seemed to motivate the roster to do well and reach their full potential. Said Cabrera, "Let's keep it up, let's play hard and do it!"
ADVERTISEMENT
Article continues below this ad
Watch This Story: "Big Problem At The Moment" – Alex  'A-Rod' Rodriguez Asks For Help From Fans
But how far do you think the Detroit Tigers can make it this season? Do they have it in them to win the division? And could they turn this motivation from Cabrera into some results season-long?
Edited By: Simar Singh Wadhwa