MLB Legend Andruw Jones Pushes His Case For Hall Of Fame Induction
Published 01/24/2022, 12:21 PM EST
With the Hall of Fame vote approaching, most baseball fans are getting their choices in order. And some are even making the notable misses known. Several defensive contributions across the Hall of Fame are perhaps not as recognized in their first instance and it's Twitter to the rescue. With Andruw Jones being on the ballot, the twitter-verse grew around the player to look to his inclusion.
Andruw Jones has not been on the ballot before and the case for his induction is strong. But like so many of the greats, his claim to the induction always manages to just slip through the cracks. But why is it that the center fielder appears to be so overlooked for an induction? Why can we not see the #25 as Jones' honor and leave it up for the generations to see how great he really was?
ADVERTISEMENT
Article continues below this ad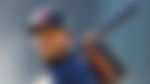 Andruw Jones tweets his support
Andruw Jones himself drew up some of his statline to make his case for the induction into the hall of fame. Tweeting out his support for the movement, he simply put up an emoji to sound his support.
Furnishing a pretty unique statline, Jones is one of a unique group set. Jones and 5 other players are the only people in MLB history with 10 Golden Gloves and more than 350 home runs; contributing to his team both offensively and defensively.
All the 5 other players were inducted into the Hall of Fame on their first time of inclusion on the ballot. Mays, Schmidt, Griffey Jr., Kaline, and Bench are the 5 others with whom Andruw forms the exclusive company.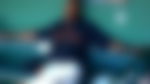 Jones' case for induction into the Hall of Fame
ADVERTISEMENT
Article continues below this ad
Some sports writers have surmised that the possible reason for Jones' non-induction is relatively straightforward; His drop-off from in the latter stages of his playing career. However, it doesn't serve us well if we don't first remember why we had those expectations in the first place.
The center fielder was a dominant presence in the ballpark from 1996 to 2006. He even had a case for being one of the best center fielders in the game and appeared to be on a Hall of Fame trajectory. However, his initial results were then moved through a tumultuous patch.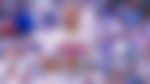 Despite that patch though, Willie Mays, Ken Griffey Jr., and Andruw Jones are the only players in the majors to win 10 Golden gloves. And while there may be some subjectivity in winning the Golden Glove, surely doing it for 10 years represents an achievement.
ADVERTISEMENT
Article continues below this ad
In his dominance of the majors, while he was with the Braves, he had a 57.6 WAR, per Baseball-Reference, trailed only Alex Rodriguez and Barry Bonds. He also hit 25-plus homers each season, with a franchise-record 51 in 2005. He was also a five-time All-Star in that stretch.