How Much Does a Babe Ruth Card Cost in 2022?
Published 03/10/2022, 1:17 PM EST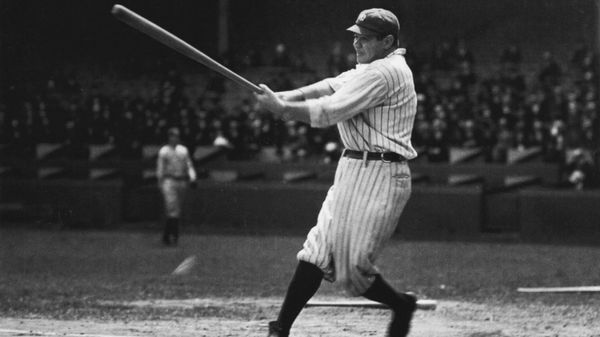 Babe Ruth is undoubtedly one of the greatest players in baseball to grace the diamond. With hitting prowess for days, Ruth actually started his career as a 2 way player on the Boston Red Sox and really never looked back. And perhaps it is this bit of history that really gets the price of any of his collectibles so high. Specifically, when you speak of Babe Ruth's baseball cards, they stand to make a considerable amount of dough if bought at the right time.
Babe Ruth is one of the most iconic players in baseball. His #3 jersey and Louisville Slugger are a matter of folklore in the game and so is his induction to Cooperstown. Part of the first 5 inducted into Baseball's Hall of Fame, the man has clearly built up a solid career to back himself up with.
ADVERTISEMENT
Article continues below this ad
And perhaps his rarest card ever on the market should give us a fair idea of the ceiling for any Babe Ruth fan making it to the market. And while no news has come about in 2022 as of yet, a 2021 sale is still fresh in the minds of fans.
Babe Ruth card sells for $6 million
Babe Ruth may have made a name for himself first with the Boston Red Sox and eventually with the New York Yankees; but it was with his hometown Baltimore Orioles that he first rose to prominence. With the player turning out for only 35 games with the Baltimore franchise, a copy of his 1914 card with the Orioles is exceedingly rare and tremendously valuable.
ADVERTISEMENT
Article continues below this ad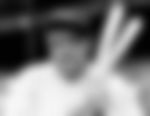 For those of you looking for a dollar figure, the card reportedly sold for $6 million in September 2021. The card broke the previous record for most expensive collectible sold, shattering the $5.2 million mark set by a 1952 Mickey Mantle Card. The sale, overseen by Collectible, were to place the card for sale, allowing users to own shares in the card working as a stock market.
The card only has 10 copies ever made and reportedly, any time one goes on the market, enthusiasts simply pick up the cost because of its rarity. It would be hard to see a world in which the cost of such collectibles goes down and in 2022, a card can only possibly cost more than its initial price.
ADVERTISEMENT
Article continues below this ad
Watch This Story: From Rachel Balkovec to Alyssa Nakken – Women that broke barriers in modern baseball
But what do you think? Is a collectible ever worth that much? Or is this simply artificial inflation of the price?