WATCH: MLB Legend's Son Channels Inner Babe Ruth To Shut Up 'Overrated' Chants From Crowd
Published 03/03/2022, 8:00 AM EST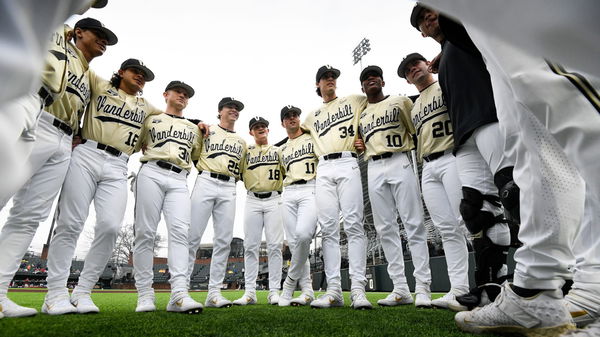 College baseball seems to be fans' only reprieve as the MLB season appears to be delayed further amidst the lockout. And while there seems to be little baseball action on and about at the moment. However, the appreciation for that action seems to be ever-growing. Perhaps nothing epitomized this better than a hit by star prospect Druw Jones in his game that took it deep to center field. And the circumstances around the hit made it even more fortuitous.
There is no feeling better than the sounds of your haters' silence. And perhaps it is for those reasons that Druw Jones set up a shot to silence his critics. The college baseball star showed his true prowess when he took a pitch deep into center field on an absolute slugger's line drive and did so amid chants from the audience to discourage him. The hit popped off Jones' barrel and was heard across baseball Twitter. So much so that even former Atlanta Braves star Andruw Jones stood up to take notice.
ADVERTISEMENT
Article continues below this ad
WATCH: College Baseball Player Smashes 430 feet 'Moonshot' In Clutch Play
Druw Jones hits iconic pitch
The son of the former Atlanta Braves player took home plate sporting his father's iconic #25 for Vanderbilt. And amid chants of overrated from the rafters, the college star delivered. However, responding how all great players do, he turned that scorn into adoration as he hit one to deep center-field to nearly cross the boundary wall.
Overrated chants for 18-year-old Druw Jones, who's projected to go number one overall in the MLB Draft, just absolutely torching a ball to dead center. Has to be the best feeling in the world. (via @whoeferbaseball) pic.twitter.com/WTKD3OERkH

— Jared Carrabis (@Jared_Carrabis) March 3, 2022
ADVERTISEMENT
Article continues below this ad
Playing for Vanderbilt University, Jones took the home plate with lofty expectations. Highly touted as a youngster, Druw Jones is expected to be the top prospect for the 2022 MLB draft. Having committed to Vanderbilt in 2019, Jones pushed to the top of the list in 2022. And if his performances hold up at their current level, likely, Jones may even consider dropping out. Even if it is to cut his teeth in the minor leagues.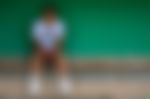 Comparisons to possibly the greatest player of all time could well be premature for the college star, but there seemed too remarkable similarities. While Druw Jones took on viewers from behind the home plate, repeatedly disparaging him and still delivered a whopping hit. People may choose to liken it to a certain George Herman Ruth who donned the pinstripes. Babe Ruth's iconic 1932 World Series hit still rings through baseball lore, and his called homer remains iconic. And while in no means at the same level, Jones is certainly showing shades of being a top performer in Major League Baseball.
ADVERTISEMENT
Article continues below this ad
Watch This Story: Shohei Ohtani, Bryce Harper and More – MLB Lockout Causes These Stars To Miss Out On Their Prime
What what do you think? Do you think he could cut it in the Majors? Is he a future Hall of Famer in the making?