New York Mets Choose Replacement for Jacob deGrom After Huge Injury Setback
Published 04/02/2022, 11:36 AM EDT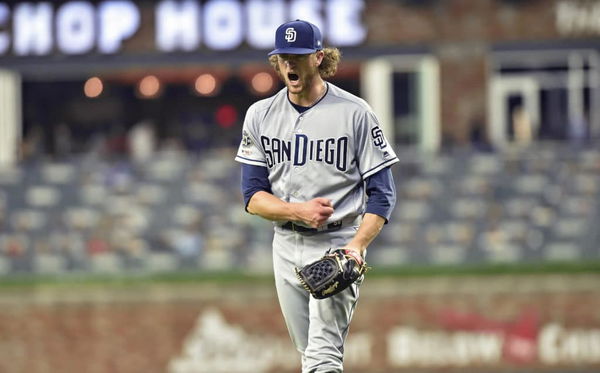 The latest injury setback has shaken the New York Mets from its core. First, they lost Jacob deGrom for more than a month, and now, Max Scherzer is also doubtful for the opening day game.
With this blow right before the opening day, the Mets have to find a replacement for Jacob deGrom, at the earliest. And if reports are true, then the Mets management is in negotiation with the San Diego Padres for their pitcher.
Notably, the San Diego Padres are trying to get rid of their first baseman Eric Hosmer for over a year now. And after the recent injury of their star pitcher, the Mets are reportedly interested in a three-player trade with the Padres.
ADVERTISEMENT
Article continues below this ad
New York Mets eye Chris Paddack as the replacement of injured Jacob deGrom
Even with the availability of Max Scherzer, the Mets do need a good pitcher. And before the regular season starts, the Mets want to get rid of their major concerns. With his shoulder injury, deGrom is out for a minimum of one month.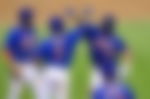 And that's why the Mets want to acquire Chris Paddack from the San Diego Padres. Just like deGrom, Paddack is also a right-handed starting pitcher. As per The Athletic, the New York Mets want to trade Dominic Smith for Eric Hosmer and Chris Paddack.
If this deal becomes a reality, then the Mets are the real winner here. Because, with this trade, the Mets will get two players. Chris Paddack as a pitching option and Eric Hosmer as first baseman. While the Padres will also get rid of Eric Hosmer's heavy wages.
ADVERTISEMENT
Article continues below this ad
Padres have a couple trade options with Hosmer, who seems likely to be dealt somewhere. The Mets are surely interested in Paddack with deGrom down for now. Hosmer would upgrade 1B defensively. In that trade scenario, if Alonso moves to DH, Cano role gets smaller. @TheAthletic

— Jon Heyman (@JonHeyman) April 2, 2022
Even MLB insider Jon Heyman confirmed the Mets' interest in the Padres pitcher. Notably, if this deal happens, it would be a perfect trade for both parties.
ADVERTISEMENT
Article continues below this ad
However, there is no official information regarding this trade. But given the scenario, the New York Mets won't mind having this trade at such a crucial stage. Because on April 7, i.e., the Opening Day of the 2022 MLB season, the Mets will be playing against the Washington Nationals. And as of now, they do not have any other pitcher who can pair up with Max Scherzer.