New York Mets Set to Add Juan Soto's Kin to Star Squad
Published 12/31/2021, 7:14 AM EST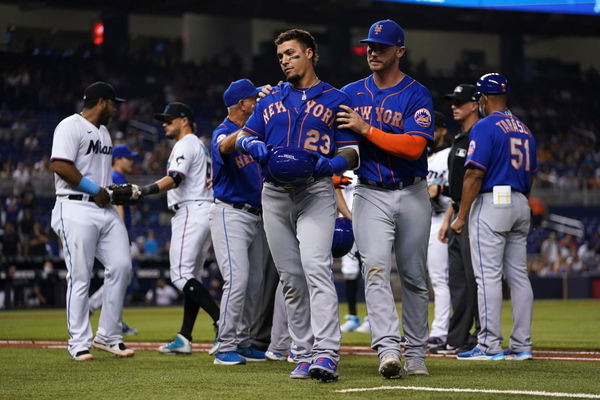 ---
---
The New York Mets seem to be really investing in their roster. And not just for the 2022 season but they are building a franchise to stand for some time. Perhaps the Queens franchise is getting tired of their noisy neighbors from the Bronx. Along with some first-rate free agent signings, the Mets seem to be moving fast.
ADVERTISEMENT
Article continues below this ad
The New York Mets seem to be preparing not just for the 2022 season but also putting together a team for the years to come. With some solid investment from owner Steve Cohen and good direction from the front office, the Mets will be looking to contend in the future too.
ADVERTISEMENT
Article continues below this ad
The New York Mets want to Win Now
When Steve Cohen initially purchased the Mets, he'd mooted the idea of a World Series win in 3 to 5 years. The 2021 season, however, did not pan out how he had intended. So he flung into action.
Following trading Marcus Stroman to the Cubs, they needed an experienced presence on the mound. In came the signing of 3 times Cy Young Award winner, Max Scherzer, for a bumper $130 Million.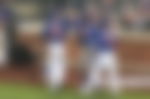 It was discussed that the Mets may have a problem in their clubhouse culture. Billy Eppler acted immediately, paying high prices for Eduardo Escobar and Mark Canha, two players who are known to strongly influence teammates.
The Mets needed a center fielder; then came the signing of the best available center fielder, Starling Marte, to a stable four-year, $78 million contract.
And to top all this, there were only a few viable candidates for the Mets job. They needed an experienced coach who could command a roster's respect. It would be great if he had worked in New York before. And Buck Showalter was hired by the Mets.
Possible New Signing – Elian Soto?
While Mets fans clearly have an eye on it right now, the future is not something they are ignoring either. They seem to be acting in the international market to be picking up the talent they definitely want as a part of their roster.
Rumors suggest the signing might not be too far. According to a recent tweet, Juan Soto's younger brother, Elian Soto, might be close to a Mets deal.
Mis fuentes me informan que Elián Soto, el hermano menor de Juan Soto, tiene una intención de acuerdo con los Mets de Nueva York para la clase de Julio 2 de 2022. Elián es jardinero y batea a la zurda. Dentro de lo conversado, hay bonos para estudios. Ya you know.

— Yancen Pujols (@YancenPujols) December 30, 2021
ADVERTISEMENT
Article continues below this ad
Clips have surfaced online where the southpaw hitter has practiced with a clean swing of the barrel. While information about the outfielder is scarce, he is creating quite the buzz with some of his videos.
According to @YancenPujols, Juan Soto's younger brother Elián intends to sign with the Mets during the upcoming international free agent period.

— Michael Mayer (@mikemayer22) December 31, 2021
ADVERTISEMENT
Article continues below this ad
The Mets have certainly moved in a new direction under Steve Cohen's ownership and if it's any indication of things to come, Citi Park pass holders can definitely get excited.