SHOCKING! Carlos Correa Puts Private Houston Astros Memorabilia Collection Up For Sale
Published 01/04/2022, 7:30 AM EST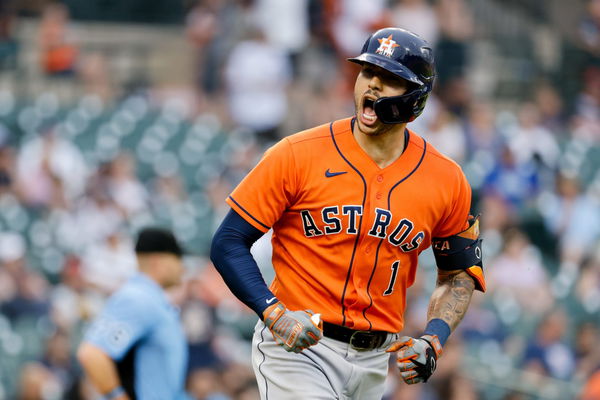 Carlos Correa has had a stellar time while with the Houston Astros. His time at the Minute Maid park has made him possible the top target of the 2022 off-season. Helped along by a lack of free agents remaining in the shortstop position Correa is looking to land a monster contract this season. But in the meantime, He seems to be clearing space for some new collectibles.
Carlos Correa recently put up a whole host of items from his time at the Houston Astros up for sale. Could this mean that he is preparing space for new collectibles to take their place? Or is it just a matter of routine with him clearing out memorabilia that he has accrued over the years?
ADVERTISEMENT
Article continues below this ad
Correa puts up items for sale
Carlos Correa has put up several of his personal items as being listed for sale recently. This collection comprises almost his entire collection of game-used Astros memorabilia. And while the collection may be much larger, it will include various big ticket items like his World Series Game 6 Jersey from 2021, the used jersey from Game 7 of ALCS 2017  and several used bats and cleats from crunch games.
Carlos Correa has sold almost his entire private collection of game used Astros items. Here's just a small sampling of what is going to be hitting the market. pic.twitter.com/3FmAdskDJl

— The Astros Locker (@TheAstrosLocker) January 3, 2022
Astros fans seem to be asking the question as to why Correa is selling off such valuable items right now?  Especially in the middle of the off-season with definition to his future. But Correa has long been a smart operator and has usually auctioned off his items privately and quickly. The Twitterati theorized that this might finally be a liquidation of his years in Houston.
I couldn't say. I do know that he has been smart about his memorabilia value. He consistently sells privately and makes the money on his image that the team otherwise would try to profit from. I think this is a liquidation of his Houston years.

— The Astros Locker (@TheAstrosLocker) January 3, 2022
And in more sad news for Astros fans, these items are not yet listed on the open market for general purchasers. According to Twitter users, the items have been placed for sale to a private individual collector.
The majority of these items were sold to an individual collector.

— The Astros Locker (@TheAstrosLocker) January 3, 2022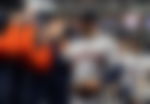 Carlos Correa – Shortstop of 2021
Correa was a 2021 All Star, featuring in one of the most resolute defensive squads of the American League. Even individually, Correa, turned in a Platinum Glove award winning performance.  Furthermore, Correa led the AL with +21 Defensive Runs Saved in 2021.
ADVERTISEMENT
Article continues below this ad
And this is not to detract from Correa the overall player. Correa was a performer for the Astros with the bat too. Scoring 26 homers in around 555 at bats.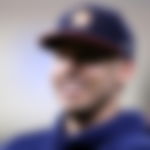 ADVERTISEMENT
Article continues below this ad
Correa has made himself the centerpiece of off season acquisitions. With the Cubs and the Yankees both in the market for a shortstop, Correa definitely will be looking to make it big come the lifting of the lockout. And if his recent actions are any indication, Correa is looking to fill his memorabilia cabinet again.
Whether this will be Cubs Jerseys or the iconic pinstripes, remains to be seen.