New York Yankees Top Prospect Anthony Volpe Shuts Down Comparisons To Derek Jeter- 'Trying To Be The Best Version Of Myself'
Published 02/23/2022, 8:45 AM EST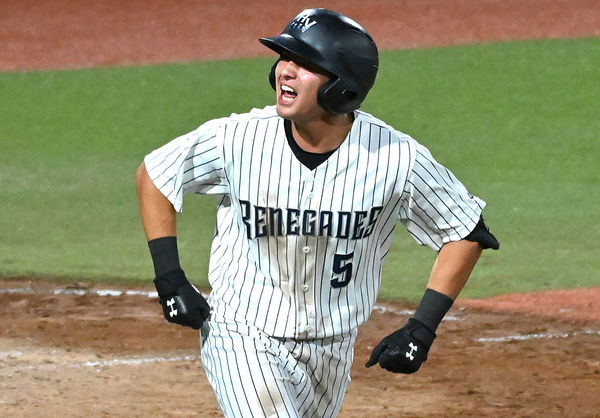 Anthony Volpe recently took to practice at a New York Yankees mini-camp in Florida while Major League Baseball remains in a lockout. And with the shortstop showing great potential in the Yankees jersey, the comparisons were inevitable.
The most iconic player from the Yankees to have ever taken the field at shortstop in recent memory is undoubtedly Derek Jeter and while a fan of the player growing up, Volpe will be expected to take up the mantle one day. With that day fast approaching, he was asked his thoughts on the matter.
ADVERTISEMENT
Article continues below this ad
Volpe interacted with the media after a hard day's practice where he faced some more curveballs. With one coming from the reporters about his comparison to the New York Yankees' superstar.
Volpe, however, deferred to the legend in comparison, maintaining that he never set his sights on that as a goal. Volpe has been a fan of the Yankees, growing up in New Jersey; and maybe that's why the image of Jeter is infallible for the young prospect.
Anthony Volpe opens up about Jeter's comparison
The media personnel gathered were asking Volpe questions about how he thinks he compares to other Yankees. And when asked if Volpe thought he could ever match Jeter in terms of his achievements, Volpe had the perfect response. Breaking into a quick smile, he addressed all of those who made the comparison. Said Volpe, "I don't know if they grew up Yankees fans like me, but there will never be another Jeter."
ADVERTISEMENT
Article continues below this ad
The young prospect seems to have his feet firmly on the ground and restated that nothing he could ever do would be enough to match the New York Yankees great. He made sure, however, that people knew he was happy with the comparison. "It obviously means a lot that they would say something like that, but I'm trying to be the best version of myself," he added.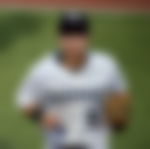 The #2 has an almost mythical status in the Bronx, with the shortstop featuring in several all-time great lists. And with Volpe too lining up to do just that, the parallels are unavoidable. Volpe seems equipped to deal with the comparisons, though, mentioning over and over that there were none. Said Volpe, "I don't think anyone around here can compare to what Jeter did."
ADVERTISEMENT
Article continues below this ad
Watch This Story: Babe Ruth To Derek Jeter – Yankees Legends Whose Numbers Have Been Retired
The shortstop is clearly a calm head-on-able shoulder and Yankees fans will be eager to see him make the step up to the Majors in pinstripes. And until then we can enjoy the comparisons.