"We Didn't Like Each Other" – Derek Jeter Opens Up On the Famous Rivalry Between New York Yankees and Boston Red Sox
Published 02/21/2022, 12:59 PM EST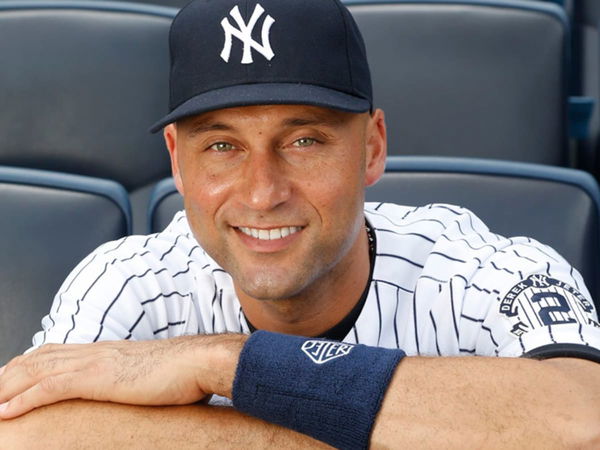 There are some things in the world that will never change. The seasons change, times move on, but the Boston Red Sox and the New York Yankees continue to rival each other. The two power centers of the game have their legacies intertwined. While the Yankees have been traditionally the 'winning' franchise in the history of baseball, the Red Sox have sprung into contention recently. But ever wondered what would it be like on the ballpark when these two giants clash? Well, lucky for us, Derek Jeter knows. And he's willing to tell all.
Derek Jeter featured on the New York Yankees roster right up to 2014 when he retired and has been one of the most memorable people to ever don the pinstripes. A career Bronx Bomber, Jeter never strayed far from Yankee Stadium in his playing days and endeared himself to fans at every possible occasion. Perhaps it was a surprise to none when he was voted into the Hall of Fame on his first time appearing on the ballot.
ADVERTISEMENT
Article continues below this ad
However, he featured in some of the most heated games on the diamond, with a fair few of them coming even against the Yankees' fated rivals, the Boston Red Sox. Jeter recalled some memories from his times contending in the Hollywood clash.
Derek Jeter on the Yankees – Red Sox rivalry
Steeped in tradition, Jeter spoke to one of the most storied rivalries in all of baseball. However, like most other things, it was a bit more complicated than what it may seem at face value.
"It changed over time," said Jeter. Being brutally honest while appearing on the Knuckleheads podcast, Jeter really seemed to open up. "What's the saying? It's not really a rivalry if one team always wins," he said, leaving it to the suspense as to which team he was talking about.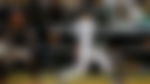 ADVERTISEMENT
Article continues below this ad
He did, however, speak about it in a bit more detail. Said Jeter, "The Yankees were winning early on, but they got better and better."
Remembering their 2 most memorable encounters, Jeter recounted how the Yankees beat out the Red Sox in the 2003 ALCS, but the Red Sox came back in the 2004 season to claim the bragging rights. Summing up their relationship in a few words, Jeter was quite pointed in his description, saying, "We didn't like each other."
Watch This Story: 5 Players That Have Played On Both Sides Of The Yankees – Red Sox Rivalry
ADVERTISEMENT
Article continues below this ad
He did go on to describe that the relationship was a bit more complex, though. Said Jeter, "There's a respect there." He was quick to add, though, that it was borne from both sides. "We tried to beat them, and they tried to beat us," he added.
It's clear that the rivalry stands even to this day and you can hear it in the stadiums and even from home. Who do you think will get the better of each other this season?