New York Yankees Will "Swoop In" on Carlos Correa After MLB Lockout, Suggests MLB Insider
Published 01/07/2022, 10:29 AM EST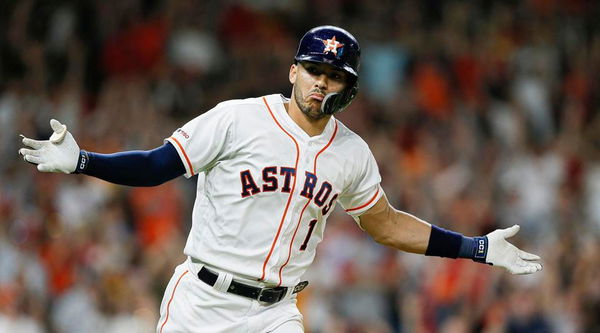 If the 2022 off-season was a movie, Carlos Correa would be the protagonist, the lockout would be the villain and the Chicago Cubs would be the love interest trying to get Correa to go their way. But this movie may yet have a twist. The New York Yankees could be in with a shout to sign Correa yet.
Carlos Correa has done what every player aspires to in a lockout lengthened off-season. He performed out of his skin in the year prior to make himself the main feature of all discussions. Circumstances around him too have somehow fallen in place to make his free agency the discussion of the winter.
ADVERTISEMENT
Article continues below this ad
New York Yankees to sign Carlos Correa
While still seeming unlikely, it would be hard to see how the most winning team in baseball would lose out on this signing. The shortstop is undoubtedly on the pinstripes' shopping list, but all that could hold them back could be the finances.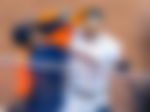 Reportedly, Correa has already turned down a 10 year, $275 million offer from the Tigers. But a shorter deal may not be completely off the cards. If the deal has a higher average annual value and if it includes an opt-out after a couple of years, Correa may still consider the offer.
We know that Correa would love to stay at the Minute Maid Park. That is, of course, if they are more competitive with their offers.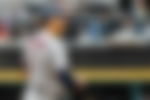 Correa's expectations
ADVERTISEMENT
Article continues below this ad
Corey Seager signing a $325 million 10-year deal with the Rangers has set a price point, one that all superstar shortstops will be looking to match if not beat this off-season.
Already having rejected the offer from Detroit, Correa will be looking at an improvement from Seager's deal and could look at a $330 million, 10-year deal. The Cubs will be following closely as, while they agree upon the financials for Correa, what is holding back the deal is the term of the contract.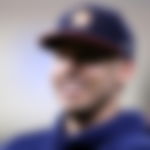 ADVERTISEMENT
Article continues below this ad
The Cubs are more comfortable with a 7-year deal while Correa expects his 10.
The shortstop is undoubtedly one of the hottest prospects in the league right now and is enjoying the perks of being at the top of his perch. And looking at the rest of the league and how it seems to be shaping up, the signing could well see whichever team lands him make a run to the World Series on the back of it.