"No Way He's.."- Fans in Disbelief After Viral Image Compares Donald Trump's Mysterious Height With MLB Legend Alex 'A-Rod' Rodriguez
Published 04/15/2022, 11:08 AM EDT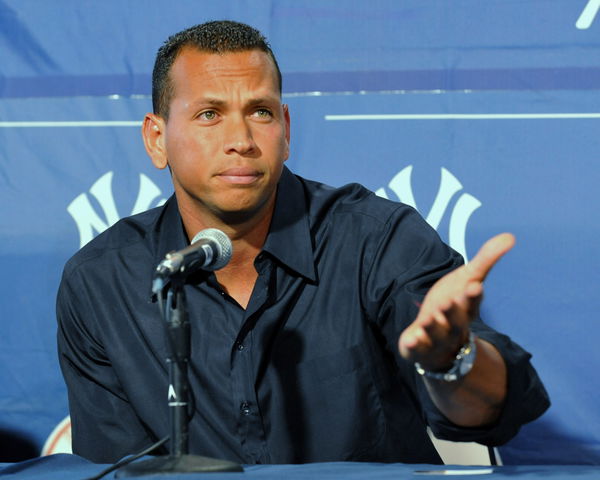 Alex 'A-Rod' Rodriguez and Donald Trump, the two of them, are probably the most controversial figures in America. However, despite creating controversies, both A-Rod and Trump have been successful in their respective fields.
Many people might not know, but the former US President, Donald Trump, is a huge fan of baseball. And when getting a chance, Trump has also attended multiple MLB games. Even in 2020, Trump was seen playing baseball with former MLB player, Mariano Rivera. Among his many controversies and mysteries, Trump's height has also been a hot topic in media.
ADVERTISEMENT
Article continues below this ad
Recently, an old picture of Donald Trump with Alex 'A-Rod' Rodriguez is going viral on the internet. And fans went crazy while comparing their height in the photo.
Is Donald Trump shorter than Alex 'A-Rod' Rodriguez?
As per Deccan Chronicle, Donald Trump's height is 6ft 2in, while A-Rod is also of the same height. But if one takes a look at their picture, there is a clear difference of at least 2 inches in their statures. Trump is slightly shorter than A-Rod.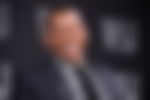 Recently, taking to Twitter, a report suggested that Donald Trump might not contest the 2024 presidential elections; as he is not in a good shape. While an old tweet of Hollywood director James Gunn took a dig at Trump in an old tweet and captioned, "Two 6'3″ men standing next to each other."
Donald Trump announced today that he may not run in 2024 due to his health. After he spends the next year and a half pretending he's running so he can take in quasi-campaign donations and pocket them, this is the excuse he'll use for not actually entering the 2024 race.

— Palmer Report (@PalmerReport) April 8, 2022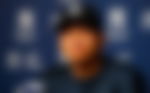 And it didn't stop just there. Again, contradicting Trump's height, another user shared a picture of him with A-Rod and compared him with A-Rod's height. He even said that Trump would hardly be a 6ft 0.5in.
"No way he's 6'3″, either. He was 6'2″ before he ran for president, and this is Trump next to 6'3″ former baseball player Alex Rodriguez. I'd say Donny is 6'0″ – at best, 6′ 0.5," said the tweet.
Well, the real height of Donald Trump is still a mystery for many. And probably no one would be able to know what his actual height is.
ADVERTISEMENT
Article continues below this ad
ADVERTISEMENT
Article continues below this ad