Pitcher Who Nearly Quit Baseball in 2018 Will Now Compete With Jacob DeGrom and Max Scherzer For Rotation at New York Mets
Published 01/29/2022, 11:47 AM EST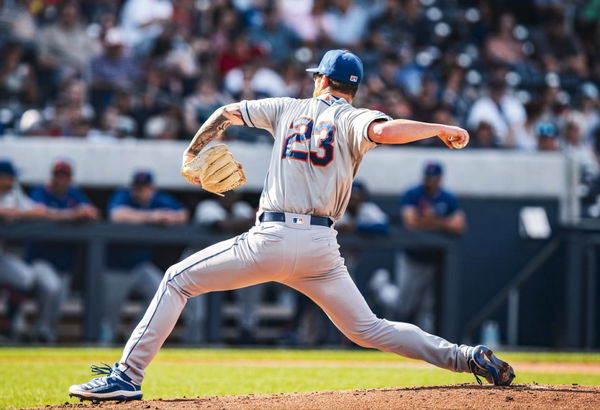 Words from Rocky still ring true; Sometimes it isn't about your ability to hit, it's about your ability to get hit and still get back up. And Adam Oller can testify to that. The New York Mets' minor league breakout pitcher will now compete to have his name counted in a rotation with Scherzer and deGrom, but only a few years prior, he was considering leaving the game altogether.
Oller takes the mound for the Mets' minor league affiliates and after a breakout year in 2021, will be strengthening his case in the main roster rotation.
ADVERTISEMENT
Article continues below this ad
The New York Mets look to be well prepared for the 2022 season from the mound. And their minor league prospects will only make them more secure about their chances in 2022. With the emergence of Oller too, the Mets are the team to watch for. However, the story of Oller is quite intriguing in how it has played out. Standing on the precipice of quitting the game altogether, Oller has come back strong in 2021; and he looks ready to set the record right with his critics.
Adam Oller – A comeback story?
Harkening back to a day in 2018, Oller and his parents recount the moment that he was released from the Pirates. Only two years after being drafted, aged 23 then, Oller's mother recounts, "I was crying." In what was a pretty sad moment for the Oller household, Adam had been cut when he was only getting started.
Adam seemed all ready to quit, but his parents pushed back on his idea of quitting the game. It seems that he was ready to quit baseball, but baseball wasn't ready to quit on him just yet. They asked him to stick it out for just one more year in the game. Adam begrudgingly agreed.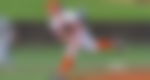 Perhaps it is his mother's words that drew him back to the game. "You have a lifetime to do what you gotta do, but a very short period of time to do what you've lived your whole life to do," she said.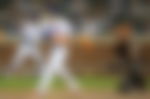 ADVERTISEMENT
Article continues below this ad
Oller's prospects for the New York Mets
But the way back to the majors wasn't without its own challenges. In order to rack up more consistent playing time, Adam played in an independent league. His performances there must've warranted some recognition because the San Francisco Giants seemed bullish on the Oller prospect train. The real twist of fate, however, came when the Mets selected him in the minor-league portion of the Rule 5 Draft.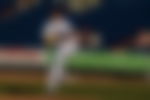 ADVERTISEMENT
Article continues below this ad
Oller spent some time playing winter ball in Australia and somehow managed to keep himself busy through the outbreak of the pandemic. Oller finally broke out this year in the minors. "I've taken every route that you can go," said Oller, who finished the season in Triple A.
Now only a call away from the big leagues, Oller can rest easy. The Mets named the right-hander their Minor League Pitcher of the Year; and if it's any indication of things to come, Oller could be prepping for the mound at Citi Field soon.