Indie Rocker's Huge Crush On Atlanta Braves Star Inspired Her To Create Her Hit Album In 2021
Published 12/30/2021, 8:00 AM EST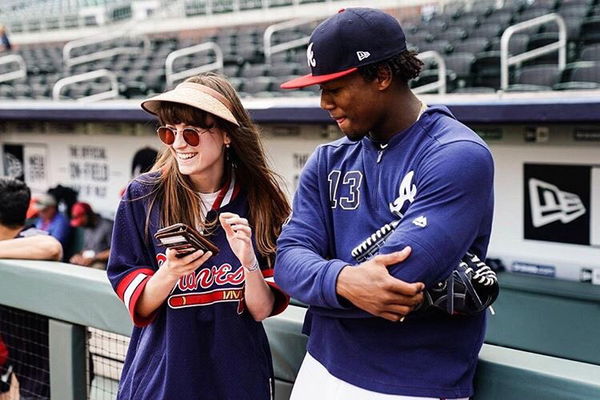 ---
---
The nature of sport is that it grows to be a part of our collective conscience, becoming a movie in which we are all characters. And who doesn't like a soundtrack to their movie? Indie rocker Faye Webster has done one better. The music star wrote a song about a crush she developed on a roster member of the Atlanta Braves, her home team.
ADVERTISEMENT
Article continues below this ad
The Atlanta Braves Provide a Muse to the Music
ADVERTISEMENT
Article continues below this ad
The singer has found herself with a lot of free time once she was off her tour in 2019. Having performed her album "Atlanta Millionaires Club" on the road, Webster used her free time to watch the Atlanta Braves as much as she could; Even turning on the radio to listen to the broadcasts.
The 2019 Braves, bought to the fore emergent outfielder Acuña Jr., then a rising superstar, who sparked the creativity in Webster. Webster has openly said that she just wanted to write a song about baseball. "It was like I'm writing about this because this is all I've done this year. It just consumed my life, the Braves," she said.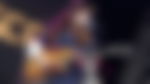 Webster reveals that just the close following made her develop a distant crush on the player. Much like a teenager with a crush, she found herself making up a conversation with Acuña and began wearing his team's jersey regularly.
Webster's affinity for the team and the player, particularly, grew into inspiration, powerful enough for her to write a song about it, 'A Dream with a Baseball Player'. The song is a single off her critically acclaimed record, 'I Know I'm Funny haha'. Winning a multitude of laurels, the album was also named the 11th best album of 2021 by music site, Pitchfork.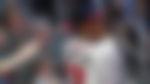 Webster made no attempt to hide her crush in the song either, with the lyrics going, "I could just meet him and get it over, Or I'll just keep wearing his name on my shirt."
Webster even acknowledges the questions most of us have with how the musician developed this crush, singing, "How did I fall in love with someone, I don't know?"
Faye Webster at the Braves
 

View this post on Instagram

 
Faye Webster was called to Truist Park to perform "Take Me To The Ballgame" in 2019. It was then that she mentioned she got to meet her favored team and was supremely nervous about her performance. She even googled the lyrics to the well-known baseball anthem several times before she took to the diamond to perform.
"It's like, you know the lyrics, what am I doing?"
ADVERTISEMENT
Article continues below this ad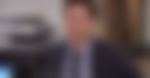 It was then that Webster had her starstruck moment when a member of the Braves staff told her she could chat with the muse for her song. Nervously chatting with him through a translator, Webster didn't mention her song about him, as she assumed he hadn't even heard it. But just as they parted company, Acuña Jr. said, "Thank you for the music."
Webster recalls feeling flustered and quite nervous at the exchange from which she very quickly excused herself.
ADVERTISEMENT
Article continues below this ad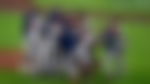 The 2021 World Series Champions Atlanta Braves are no doubt a team to watch for, and Acuña Jr. is a definite part of that roster. And while a winning roster right now, Webster spoke about how she finds herself wondering how the team's ups and downs affect her emotional state, both as a person and as an artist.