Shocking! Oakland Athletics' 2022 Payroll Is Lower Than These MLB Stars
Published 04/04/2022, 10:38 AM EDT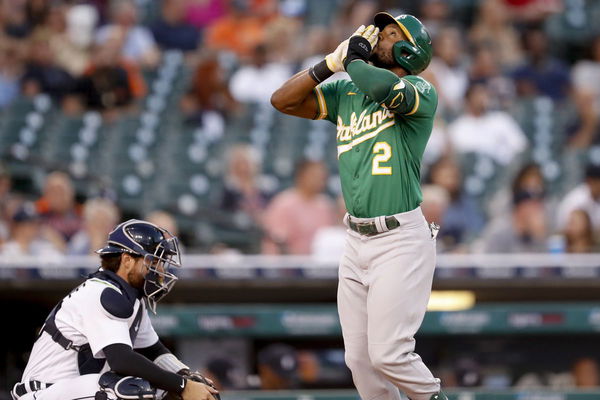 It looks like the Oakland Athletics took 'Moneyball' way too seriously. Looking at their current payroll for the players, it feels like their management is highly inspired by Michael Lewis's book.
The Oakland Athletics have been known for not spending much on their roster. Instead, they focus on unnoticed talents to build their squad.
However, in the past few years, they have become more like an academy to the superior sides of MLB. The team has been regularly trading their star players to top MLB sides. And as a result, their current payroll is at a new low. Even a few MLB stars, including Carlos Correa and Gerrit Cole, alone earn more than what the A's spend on their entire squad.
ADVERTISEMENT
Article continues below this ad
Max Scherzer and Carlos Correa to earn more than the Oakland Athletics' entire roster in 2022
Notably, with Matt Olson and Sean Manaea by their side, the A's had a decent team for the 2022 season. Had they stayed in Oakland, the A's would have been a serious threat to the opposition in the upcoming season. But guess what? They ended up trading both Olson and Manaea to the Atlanta Braves and San Diego Padres, respectively.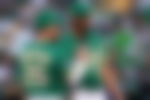 And now, with their key players gone, their payroll has also been reduced. As per MLB columnist Bob Nightengale, the current payroll of the A's stands at just $33 million. While players like Max Scherzer, Gerrit Cole, and a few others have a higher annual salary than the entire A's squad.
As tweeted by Bob Nightengale, Scherzer and Corey Seager will earn $43.3 million and $37.5 million, respectively. While Gerrit Cole ($36 million) of the Yankees and Carlos Correa ($35.1) of the Twins will also earn more than the entire A's payroll in 2022.
ADVERTISEMENT
Article continues below this ad
Current players who will be making more money this season than the entire Oakland #Athletics with their $33 million payroll:
Max Scherzer, #Yankees: $43.3M
Corey Seager, #Rangers: $37.5M
Anthony Rendon, #Angels: $37.5M
Gerrit Cole, #Yankees: $36M
Carlos Correa, #Twins: $35.1M

— Bob Nightengale (@BNightengale) April 3, 2022
11 MLB players will be getting more dollars than the A's 2022 payroll. While as per The Big Lead, the Oakland Athletics' current payroll is the same as it was in 30 years back in 1991. At that time, only LA Dodgers were ahead of the A's in terms of annual payroll. And now, if one looks at the current scenario, the Dodgers have a total of $277.8 million payroll in 2022.
ADVERTISEMENT
Article continues below this ad
Now, with their current roster, it'll be interesting to see how far they will go in the 2022 season.
WATCH THIS STORY: Revealed: How Minnesota Twins signed Carlos Correa quickly to beat New York Yankees and Chicago Cubs
Edited By: Simar Singh Wadhwa