Shohei Ohtani's Dietician Reveals He Experiments On His Own Body For 'Evolution'
Published 12/31/2021, 8:30 AM EST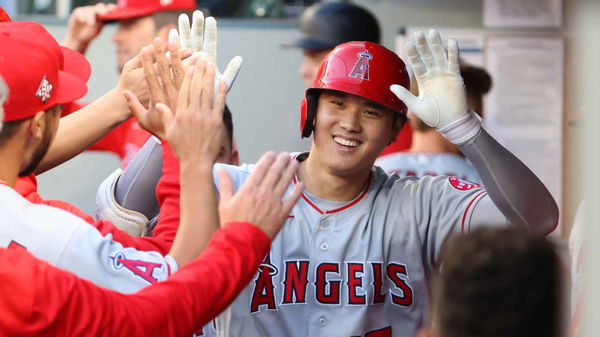 ---
---
2021 was the year of Shohei Ohtani. While he came to MLB in 2018, Ohtani had to wait to make his mark. But when he did, the Anaheim faithful will definitely say it was worth the wait. Giving us one of the most stellar seasons in MLB lore, Shohei also won the MVP award for his heroics in 2021.
ADVERTISEMENT
Article continues below this ad
Shohei Ohtani – Planned nutrition
ADVERTISEMENT
Article continues below this ad
Shohei Ohtani may have been only in the MLB since 2018, but his journey began much earlier. Despite being tall and athletic in his build, he was quite lean and not necessarily marked out as the strongest player. But like all good players, he built himself up.
When playing in Japan, Ohtani had immense support from food manufacturer Meiji Co., with whom he had a contract. His diet was constantly being monitored and altered by Kei Omae, a registered dietician with the company. Notably, Omae recalls that Ohtani was always on the lookout.
"We gathered various information, and tried out different ways of taking meals that complemented his training regimen," she said.
Food and nutrition are fast becoming a big feature on training regimens across the country, in all sports. Advancements in technology allow for greater analysis and changes that can be made for greater results. However, what sets Ohtani apart, Omae observes, is his drive to seek change and improvement to elevate.
Omae even speaks about the 2021 season when Ohtani was consuming 7 meals a day, including supplements. When she asked him why, he said, "There are no precedents of people like me in the majors. Since there aren't any training or eating model cases for me to follow, I'm trying out various things on myself."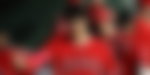 A record-breaking season
In 2021, Shohei emerged as the first 2-way prospect since Babe Ruth played for the Red Sox. It was for this trait that he received praise and recognition from around the league.
ADVERTISEMENT
Article continues below this ad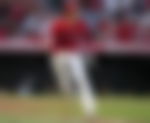 Apart from winning the American League MVP voting, Shohei Ohtani has also won the Players' Choice Award as MLB Player of the Year and AL Outstanding Player, voted by major league players.
ADVERTISEMENT
Article continues below this ad
And as if recognition from his peers was not enough, Ohtani's two-way season was recognized by MLB's Commissioner Rob Manfred, winning the Commissioner's Historic Achievement Award.
What do you think the 2022 season has in store for Shohei Ohtani?