"They Ran Out Of Time"- New York Yankees And Carlos Correa Were 'Close To A Deal' Before MLB Lockout
Published 01/02/2022, 10:00 AM EST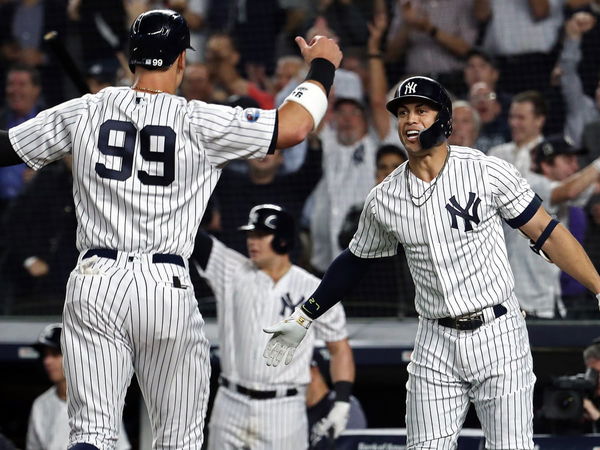 ---
---
The New York Yankees have a hole in the infield. If a batter hits a ball piercing second and third base next season, there's no one there to stop. At least not as things stand. The shortstop position has thrown up questions for most Yankee fans and market, once aplenty with shortstops, is no longer that way.
ADVERTISEMENT
Article continues below this ad
The MLB market, rife with free agent prospects for shortstops as thinned considerably. With Seager signing onto the Rangers and Marcus Semien and Javier Baez off the market too. There remain only a few superstar prospects. And the Yankees may well still snag one. And Carlos Correa is prime target.
ADVERTISEMENT
Article continues below this ad
Close to a deal – but not quite there yet for the New York Yankees
The New York Yankees will be clamoring for an announcement about who will take the spot on the diamond come 2022. And according to some, the delay is not necessarily a spot of bother.
They were close to a deal around the lockout. They just ran out of time. They're going to make moves. It's going to be fine.

— Randy Wilkins (@pamsson) January 2, 2022
The star filmmaker, Randy Wilkins, famous for his documentary on Derek Jeter, recently put his two cents in. The deal with Correa cannot be discussed during the ongoing MLB lockout but it seems that the deal was quite close prior to the commencement.
The hold-ups in that scenario may not be financial or with the player and the team but rather only with time. The Yankee fans may not be disappointed with the news. They're just waiting longer to rejoice.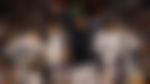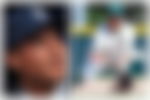 The alternative could mean however signing a stop gap shortstop and allowing their prospects to fully develop. Anthony Volpe and Oswaldo Peraza are already knocking on the doors and won't be too long before they kick the door in. This could also potentially leave the Yankees enough budget to extend their star right fielder, Aaron Judge.
Carlos Correa – A stellar 2021 season
Correa turned in all-star performance in 2021 and was part of one of the strongest defensive rosters in the AL. Correa, turned in a Platinum Glove award winning performance, and led the AL with +21 Defensive Runs Saved in 2021. But Correa has more to offer.
ADVERTISEMENT
Article continues below this ad
Based on his defensive record alone, the Yankees may see him as an ideal signing. And Correa is a gun batter too.
ADVERTISEMENT
Article continues below this ad
Speaking before the World Series in 2021, Correa said, "When the playoffs start, [my teammates] always tell me it's your time." Speaking to how many journalists have branded him as being arrogant Correa added, "When I point at my wrist, it's not to disrespect anyone. I'm just saying it's 'my time' of year."
Yankees fans, like most others, will be waiting for the lockout to end. And if that end comes with the announcement of a signing, doesn't seem like there will too many unhappy Yankee Stadium pass holders.