This New York Yankees Legend Should Be Honored At Monument Park
Published 01/06/2022, 12:57 PM EST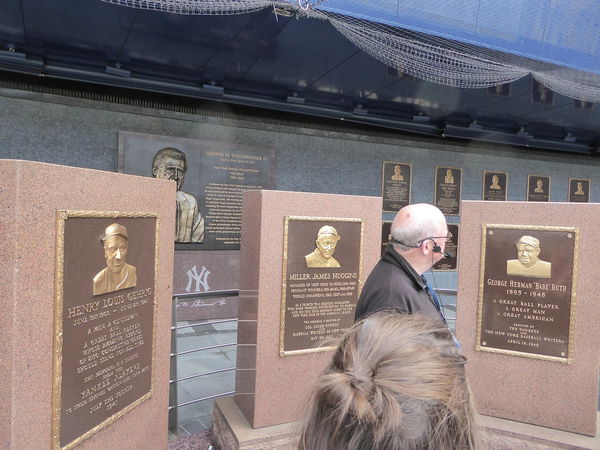 The New York Yankees have been a champion side. Having won the World Series 27 times is a testament to that and they couldn't have done it without their players. Needless to say, honoring your champions is what you do and the Yankees have undertaken just that at Monument Park.
The Yankees have chosen this spot to honor and recognize their most memorable figures. The greatest players, managers, owners, and broadcasters of the franchise are immortalized here. The statues allow future generations to connect with the legends of the game about whom they've only heard tales.
ADVERTISEMENT
Article continues below this ad
The case for Yogi's inclusion
In Yankee lore, even being considered for a monument is a matter of immense pride. There are only 7 monuments at the location, with a select 4 players being honored. The award is immensely prestigious and so far has been only awarded posthumously to players.
But while currently featuring all-time greats like Lou Gehrig, Ruth, Joe DiMaggio, and Mickey Mantle, the monument undoubtedly deserves the customary Yogi Berra smile.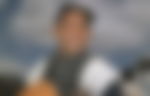 Berra has won more World Series titles than any other player in the history of baseball. That's a fact. And who better to represent the franchise than the catcher who lit up home plate at Yankee stadium? The man has been part of 10 World Series Winning rosters; More than any other MLB player, ever.
Surely the team with the most world series wins would do well to honor the player with the most world series wins.
Yogi Berra – A part of our lives
Moreover, monuments are less so about the record and more about the moments the players have lived through. Surely, Yogi the player has transcended the sport of baseball to become a part of all our lives.
ADVERTISEMENT
Article continues below this ad
His quotes are often played out in all our lives. These "Yogi-isms" include tons of his mantras from when he managed the Mets too. Phrases such as "it ain't over till its over" and "a nickel ain't worth a dime anymore" have made their way into most professional settings as vernacular too.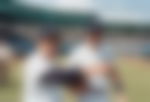 The catcher has had his fair share of fame, including a Hall of Fame inclusion in 1972. Even off the field, he had a cartoon character, 'Yogi Bear', named after him.
ADVERTISEMENT
Article continues below this ad
While the current count at Monument Park stands at 7, the New York Yankees would be well serviced to install another monument in honor of the catcher.