"Wanted To Get To My Pitch Limit"- Shohei Ohtani After Running Riot At Spring Training Game
Published 03/22/2022, 9:00 AM EDT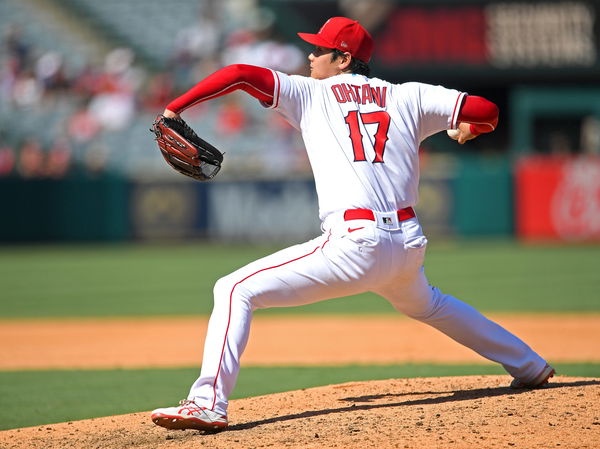 Shohei Ohtani was undoubtedly the performer of the 2021 season. Having a truly 2-way season, the phenom took the league by storm as he recorded some truly astounding stats. While Ohtani did have a great showing offensively, it was his pitching stats in combination that threw most sportscasters for a loop. And with a full off-season under his belt, it seems Ohtani has not missed a step on his return to the fold.
As spring training ramped up, the schedule saw the LA Angels take on the Kansas City Royals in a practice game before Opening Day. And with the Angels in action, it was Ohtani who took the mound to set the tempo and get it going. While the athlete is coming off a prolonged off-season, his pitching arm seemed to respond soon enough as he delivered even in his first showing from the mound. Ohtani delivered 5 strikeouts in just the 2 1/3rd innings that he pitched.
ADVERTISEMENT
Article continues below this ad
Shohei Ohtani performs from the mound
Shohei Ohtani was one of the players that sportscasters were most excited to see back in action. With the player returning to the active fold come 2022, the excitement seems to be palpable. Perhaps it is well-founded too. With the player delivering eye popping stats game on game, the LA Angels would do right by them to get hyped. And Ohtani seems to be ramping up just in time for Opening Day.
With the pitcher taking the mound and delivering a clutch performance in his 2 1/3rd innings, he recorded 5 strikeouts and conceded just 1 run on 3 hits and a hit-by pitch. Reportedly, of the 50 pitches that Ohtani threw, 34 were strikes. And while only having thrown 50 at the moment, Ohtani is said to be slowly ramping his output to get as high as 90 pitches by Opening Day.
ADVERTISEMENT
Article continues below this ad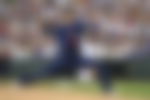 Ohtani appeared to be satisfied with his overall performance though. Speaking through his interpreter, Ippei Mizuhara, Ohtani said, "I just wanted to get to my pitch limit and see how hitters were reacting to my pitches."
Reportedly, Ohtani tested out his entire arsenal of deliveries in the encounter. Save his slider, Ohtani tested out almost all the deliveries in his repository of pitches. It seems as though Ohtani tried to work more on his cutter and slider. Also, trying out some elevated fastballs, two first-pitch curveballs, and a few changeups in the dirt.
ADVERTISEMENT
Article continues below this ad
Watch This Story: New York Yankees Lose Out On Yet Another Free Agent Target To Rival Boston Red Sox
But in either scenario, Shohei Ohtani seemed ready to dominate as a pitcher come 2022. And with Mike Trout set to make his way back into the fold too, the Angels now house a deadly 1-2 punch. But could this be enough to get them to the post-season? Or maybe even farther?