WATCH: A Peek Into Shohei Ohtani's Insane Gym Workouts
Published 12/28/2021, 9:15 AM EST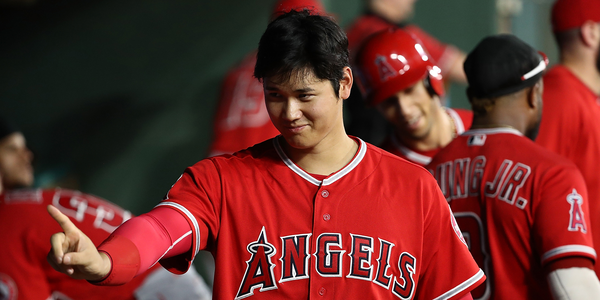 ---
---
Shohei Ohtai is definitely going to be riding high on the season he had in 2021. In his campaign, for which he won unanimous ALMVP, Ohtani has shown us some solid skills. Now, in the off-season, Ohtani has shown us how he got here.
ADVERTISEMENT
Article continues below this ad
Ohtani's Insane Workout
ADVERTISEMENT
Article continues below this ad
In footage from the hour long documentary into Ohtani's life, many have taken to Twitter to laud the star for his workout. Something he would be looking to continue this off season. Ohtani has made the most of his time during the lockout and featured in an hour long documentary that aired on Christmas weekend.
With the league still undergoing a lockout and no conversation likely to resume till the new year, fans took to Twitter to discuss the star's form and insane workout as he started out.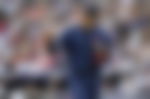 The video sees Ohtani practicing weighted lunges, leg raises ad squats, all of which have led to an outpour of Twitterati expressing favor at the form of the superstar. And speaking of form, what a 2021 Ohtani has had!
Shohei Ohtani: 2021 Unanimous ALMVP
Shohei Ohtani has had one of the most stellar single seasons in baseball memory. Shattering records that have stood for the last 100 years and will probably stand for another such spell unless he surpasses his own brilliance.
Ohtani had an MVP campaign that saw him garner all 30 votes for his 2021 haul. Despite falling short of a deep post season run with the Angels, Ohtani's 2021 is surely a season for the record books.
ADVERTISEMENT
Article continues below this ad
It would have been enough had Ohtani only showed the form he did in his batting, amassing 46 home runs and making 23 starts for an otherwise average output Angels team. Offensively, Ohtani added eight triples (tied for the major league lead) and stole 26 bases (a mark topped by only seven players). He became the sixth player in history with at least 45 homers and at least 25 stolen bases in the same season.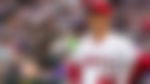 But Ohtani didn't just bat. His performance from home plate is upstaged, possibly, only by the form he showed from the mound during all of 2021.
ADVERTISEMENT
Article continues below this ad
Ohtani also compiled 130 1/3 innings on the mound, and boasted a 3.18 ERA with 156 strikeouts and 44 walks. Among those with at least 120 innings in 2021. Those are stats elite pitchers would be putting up in regular seasons.
As Ohtani comes into form, it is but to be expected that he will be a part of the Angels in the forseeable future and not many would be amiss in mentioning that the superstar could well be a holder of multiple World Series Titles one day.