Watch: ECU Baseball Walk-off Home Run Cancelled Due to Umpire Timeout Call- Loses Game in Extra Innings
Published 02/20/2022, 7:45 AM EST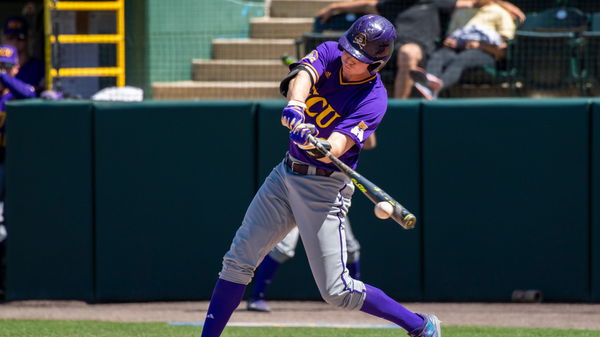 Currently, Major League Baseball is going through the owners' lockout, and because of this, not a single match has been played in the last three months. However, even after the MLB is not in action, the thrill of baseball has not gone. Once in a while, the game of baseball always surprises its fans. Thus, an intercollege match between ECU baseball and Bryant is a prime example of it.
Recently, a weird incident happened at the ballpark. ECU baseball team lost their match against Bryant Bulldogs despite hitting a walk-off home run. The match took place at Clark LeClaire Stadium in Greenville on Saturday. This was the East Carolina Pirates' (ECU) home loss 5-4 against their arch-rivals, the Bryant Bulldogs.
Umpire denies walk-off home run to ECU baseball
ADVERTISEMENT
Article continues below this ad
With this loss against Bryant, ECU baseball has lost their second consecutive match of the season.
When ECU's hitter Justin Wilcoxen hit a decisive walk-off home run against Bryant, the ECU started celebrating their win. However, luck was not in the favor of the Pirates as the umpires of the game ruled out the home run, as the first base umpire had called a time-out before the pitch.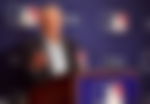 When Wilcoxen hit the home run, not only the ECU baseball players but also the fans believed that they have won the match. But the umpire's decision to deny the home run shocked everyone in the ballpark. Because probably no one noticed the first base umpire signaling for the timeout.
ADVERTISEMENT
Article continues below this ad
With this decision, ECU coach Cliff Godwin didn't seem happy and slammed his helmet to the ground. ECU's Wilcoxen was in top form against the Bulldogs. Even after the umpires denied his home run, Wilcoxen didn't stop and almost won the game for the Pirates with his deep dive. But the Bulldogs stopped him and scored two unearned runs and sealed the game against the ECU baseball.
ADVERTISEMENT
Article continues below this ad
Watch This Story: From New York Mets To Minnesota Twins- Top 5 Most Disappointing MLB Teams In 2021
The ongoing lockout in MLB has caused the postponement of spring training of the 2022 season. Now, instead of Feb 26, spring training will start on March 5.