WATCH: Former New York Yankees Shortstop Didi Gregorius Runs Double Play By The Philadelphia Phillies In Spring Training, Stakes Claim To Contend For Play Of The Season
Published 04/01/2022, 10:00 AM EDT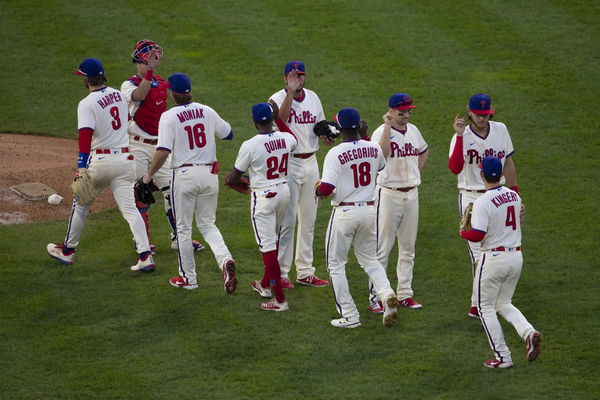 The Philadelphia Phillies have a stacked division to contend in ahead of them. With the resurgent New York Mets and the Atlanta Braves also potential contenders, they are going to need some solid plays if they want to grab onto a pennant this season. And they seem to be ramping up the action just in time. As the season draws closer to Opening Day, the Phillies put on a defensive play that could contend at the very top in terms of its quality.
The Phillies are set to take the division by storm. With 2021 NL MVP Bryce Harper in their hitting ranks; and boasting one of the most agile defenses in the division, the Phillies could well be considered contenders. Perhaps even World Series candidates if they continue the displays they have put up during Spring Training. On a double-out defensive play against the New York Yankees, the Phillies defensive pedigree was on display.
ADVERTISEMENT
Article continues below this ad
A potential 'Play of the Season'?
While most viewing fans view Spring Training as only an indication of team capabilities and not the real thing; few can deny what we saw in the ballpark. With score tied at 0-0 at the bottom of the third, New York Yankees hitter Phillip Evans miscued a hit to start the play.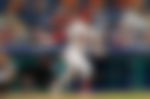 With a hit straight over the pitcher Zack Eflin's head, he deflected the ball as it moved across the infield. On a suddenly changed ball path with the deflection from Eflin's glove, newly acquired shortstop, Didi Gregorius dove to his right to gather the ball before swiftly releasing it to Jean Segura who after tagging the runner on second saw the ball travel to first to grab another out.
ADVERTISEMENT
Article continues below this ad
The double play all happened so fast that the commentators were barely able to keep up with the speed at which the Phillies players were operating. And if all else stays the same the Phillies' defense could stand to win them some games.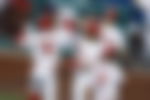 Despite a winning record in 2021, the Phillies did not have a great run in 2021. They were eliminated by the eventual champions, the Atlanta Braves in their 10 successive exits from the post-season. However, with Harper bedding into the team and the signing of Nick Castellanos in 2022, fans could be expecting a better showing.
ADVERTISEMENT
Article continues below this ad
Watch This Story: "Something Hit Me" – 'The Office' Star Jon Krasinski Was Assaulted By New York Yankees Fans For Wearing Rival Jersey
But how do you see the season playing out for the Philadelphia Phillies? Do you think they can go on to capture the pennant this season? And what are they missing to make them a true contender team?