WATCH: MLB Superstar Works Out With Furry Friend
Published 12/28/2021, 8:15 AM EST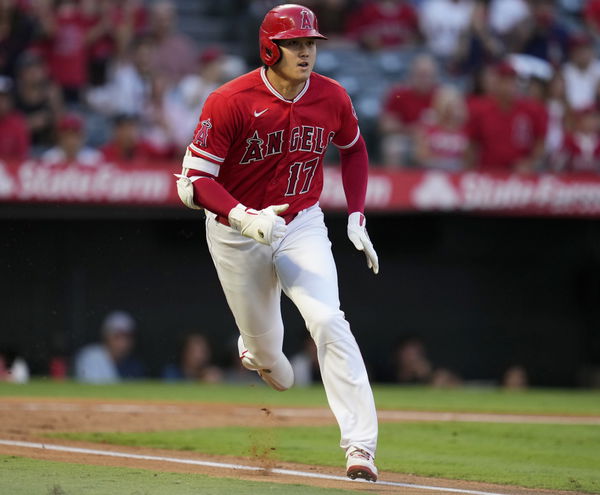 ---
---
Shohei Ohtani is clearly one of the strongest prospects in the MLB. Some might even argue that he is no longer a prospect after his emergent season in 2021. And while the rest of baseball labors under a lockout, Ohtani has made the most of this time and worked on an hourlong documentary which aired this past weekend.
ADVERTISEMENT
Article continues below this ad
In the documentary, Shohei Ohtani speaks about his keeping up with his stratospheric stats this past season and carrying the MVP form into the next. He says in the documentary that he considers these numbers to be a minimum moving forward. This coming after a season in which Ohtani performed from the mound as from home plate.
The Star of the Documentary
ADVERTISEMENT
Article continues below this ad
While Ohtani is definitely centerstage of the featured documentary, an unexpected entry is fast becoming the star online. Ohtani's training workout also features footage of him with his dog, named Jiggy. And his furry companion is gaining quite a fan following for his antics.
The furry companion can even be seeing being a part of the superstar's weight lifting regimen.
Shohei Ohtani's 2021 Season
Shohei Ohtani is quite possibly the first truly 2 way player since Babe Ruth's first season with the Red Sox. And even those comparisons seem unfair on a player only in his 4th season with the LA Angels. While his contract has been upgraded recently to allow him a payment of $5.5 Million in the coming year, it ends after the 2022 season, and subsequently he is eligible for a year of salary arbitration. The Angels may want to get him committed to an extended deal as soon as the lockout ends.
Ohtani performed out of his skin for the 2021 season. The LA Angels center piece spent the entire season as a fully two-way player, going 9-2 with a 3.18 ERA and 156 strikeouts as a pitcher while also batting .257 with 46 home runs, 100 RBIs and 26 stolen bases.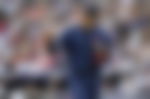 Sign of Things to Come
The young star however is not letting his season affect his preparations going into next year. Last season Ohtani took to the mound with the chance of becoming the only player since Babe Ruth to hit double digits in both batting as well as pitching stats. It seemed though as if he had his mind set on goals much bigger than those set by players before him.
ADVERTISEMENT
Article continues below this ad
"Of course winning is important and I think reaching double digits is a big thing, but beyond that, I had some things I wanted to try in a real game."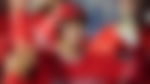 Speaking to the documentary, he mentioned that he was excited for the upcoming season detailing his preparation for the season and how positive he felt at the end of his MVP campaign. 
ADVERTISEMENT
Article continues below this ad
"It's really good that I was able to finish pitching in good form and it means I have a good mental image to take into next year."
Shohei seems to be a clear winner on the diamond and the LA Angels would do well to get him a longer contract to keep him in Anaheim.