WATCH: Nick Castellanos' Stolen Single Attempt Leads to Stellar Play for the Philadelphia Phillies
Published 04/17/2022, 9:45 AM EDT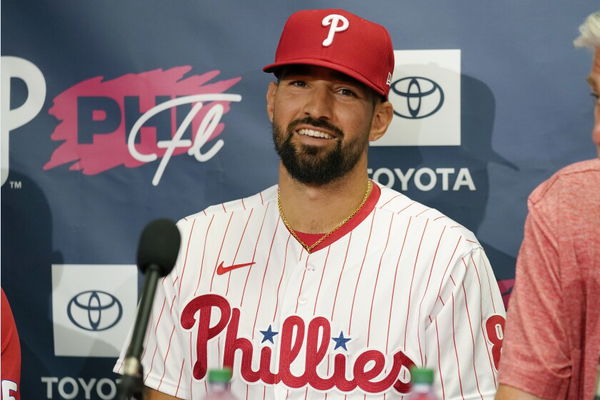 Nick Castellanos is already having an impact in the city of brotherly love, and perhaps in one of the most underrated ways so far. Matched up against the Miami Marlins, Castellanos managed to help the Phillies out with 2 scored runs by simply attempting to steal a base on a miscued pitch.
Despite an unsuccessful attempt to steal second base, Castellanos made sure the Phillies were better off as he did just enough for them to log just 1 more home run.
ADVERTISEMENT
Article continues below this ad
Batting at the top of the first, the Phillies already had a 1-0 lead with runners on 1st and third base when the play transpired. With Trevor Rogers on the mound, he pitched a delivery just wide for a called ball.
Already halfway to 2nd base from his start, Nick Castellanos hesitated just enough for 2nd baseman to try to tag him out, allowing an inadvertent side effect. With the ball in between 1st and 2nd base, Harper had the perfect opportunity to round home plate and ring another home run for the Phillies.
Castellanos allows a stolen home-run
Nick Castellanos signed on with the Philadelphia Phillies on 5-year $100 million deal in late March and the Phillies are already reaping the rewards. With an offense-heavy lineup this season, the Phillies are well on track to be one of the most feared batting orders in the league; and with stolen bases like against the Marlins, they're definite contenders for the crown.
In one of the most peculiar of circumstances, Castellanos's failed attempt at stealing second base led to a stolen run. A small difference though; the stolen run was from 3rd base for Bryce Harper.
ADVERTISEMENT
Article continues below this ad
The game ended in a washout for the Phillies. Outscoring the Miami Marlins 10-3 to take home the bragging rights. Despite the win, the Phillies have a losing record, having only won 4 of their opening 9 encounters. However, they will very much be in the conversation for potential contenders if they continue with their high-quality offensive displays. Delivering on their promise so far, they have certainly shown great initiative.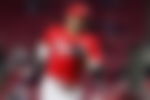 The Phillies could be well-positioned to mount a challenge on the title. With hitters Bryce Harper and Castellanos warming up nicely; and the addition of shortstop Didi Gregorius to their ranks too, the Phillies could stand to go all the way.
ADVERTISEMENT
Article continues below this ad
Watch This Story: Japanese Baseball Star Seiya Suzuki Smashes His First MLB Homerun For The Chicago Cubs In Spring Training
But what do you think? Do the Phillies have it within themselves this year? Or are they lacking the crucial defensive plays that can bring them glory?