Why The New York Yankees Need Matt Olson?
Published 01/10/2022, 8:30 AM EST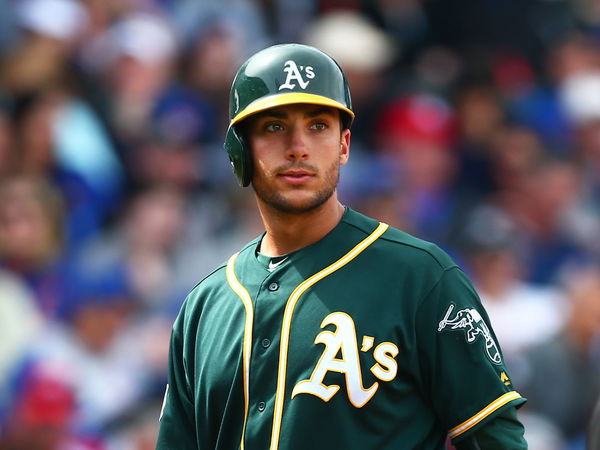 ---
---
The New York Yankees look to be pushing for a post season run come 2022. And they need the roster to prepare for it. With lockout still underway, and player signings not possible at the moment, fan theories are all we have. And the need for a lefty hitter could well solve the Yankees problems. Matt Olson of the Oakland Athletics may well be the solution.
ADVERTISEMENT
Article continues below this ad
Matt Olson is lefty hitter and right handed thrower for the Oakland A's. Slotting in at first base at the Coliseum, Olson had some stellar hits last season. And he will likely look to carry that form into 2022. The question that remains though is will he don the same uniform as 2021? Or could it be the pinstripes?
ADVERTISEMENT
Article continues below this ad
Matt Olson – Hitting Chart
Matt Olson has had a rock solid year from home plate. With 565 at bats, Olson has registered 39 home runs and 111 RBIs while registering 153 hits over the regular season. But what may be more curious for Yankee fans is the placement of his hits.
Placing most of his homers in right field places the southpaw at an advantage against most pitchers. Switching up the hitting order could work wonders at Yankee stadium if only the trade can actually go through. However, the Yankees first base is currently occupied by Luke Voit and Anthony Rizzo, both players who could be going the other way.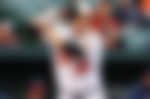 Potential trade for Matt Olson
Matt Olson is likely to command a high price from the Yankees having turned in the season that he has. His trade value will be high considering his pretty well established stats.
ADVERTISEMENT
Article continues below this ad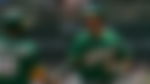 Voit lost his place midway last season to injury and had Anthony Rizzo take his place instead. With Voit not returning last season at all it seems like a potential replacement is on the cards. And Olson may well be the way to go.
Considering that the first base pickings across the league are quite
lean
at the moment, the only player with more promise than Rizzo is perhaps Freddie Freeman. And there doesn't seem to be a world in which the Braves will let the NL MVP go this season.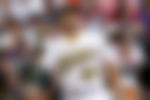 ADVERTISEMENT
Article continues below this ad
The Yankees will likely need to look beyond Rizzo this season. And with DJ LeMahieu showing possibly more value as a middle infielder, the spot at first base could be open. Olson could well be looking at a home in the Yankee stadium dugout for 2022 and beyond if all goes well for him.
We certainly hope to see the player do well no matter at the Coliseum or at Yankee stadium.