WOW! Shohei Ohtani Baseball Trading Carding Sells For Record Price
Published 12/31/2021, 12:00 PM EST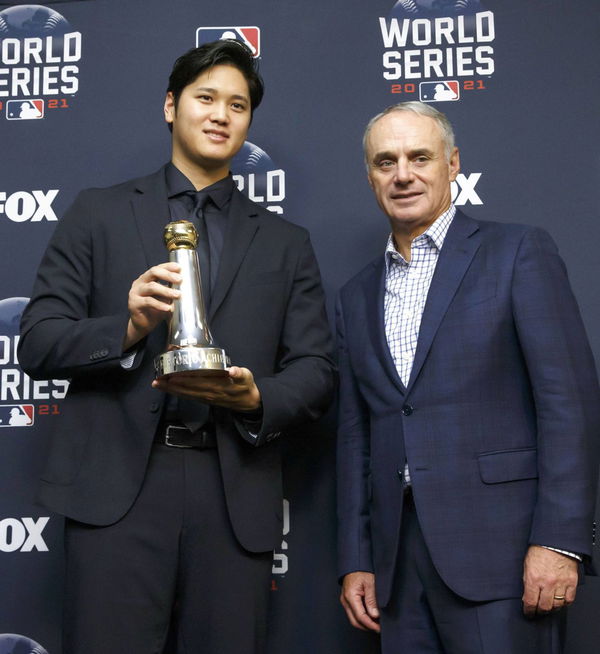 ---
---
Many would consider Shohei Ohtani as an established MLB star. He has, after all, been in the MLB for 4 seasons. What people fail to consider is that Ohtani has only played one injury-free full season. And he won the unanimous MVP in that season. 2021 may well be called the year of Ohtani and with good reason.
ADVERTISEMENT
Article continues below this ad
The surprising bit with Shohei however, is not how meteoric his rise has been but rather how well the viewers have reacted to him. Everyone loves a success story, but Ohtani seems to be something else altogether.
ADVERTISEMENT
Article continues below this ad
The Sale of Shohei Ohtani's Card
Trading cards have long been the most common form of showing an affinity for your favorite sports stars and baseball is no different. While iconic cards like Babe Ruth and Joe DiMaggio in mint condition may have gone for a large value previously, Shohei Ohtani is showing us he isn't going to be left too far behind.
At a recent sale announced on Twitter, an Ohtani card sold for the whopping price of $312,000!
The card shows Ohtani from the mound. Just one of his two main skills.
A Unanimous MVP Season for Shohei Ohtani
Ohtani was the first player in baseball history to hit at least 30 home runs in a year when he also made at least 10 pitching appearances. A stat that seems absolutely extraordinary until you read more about the skill SHO from Japan.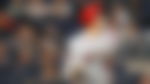 ADVERTISEMENT
Article continues below this ad
In 2021, Ohtani amassed 46 home runs and made 23 starts for the Anaheim outfit. Offensively, he added eight triples and stole 26 bases. Both stats being league markers for performance as a designated hitter. Over the course of his stellar season, he became the only sixth player in history with at least 45 homers and at least 25 stolen bases in the same season.
The record would have been enviable at just that. But Shohei also pitched. And boy oh boy, did he perform from the mound too.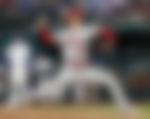 ADVERTISEMENT
Article continues below this ad
Ohtani compiled 130 1/3 innings on the mound and boasted an impressive 3.18 ERA with 156 strikeouts and 44 walks. He ranked within the top 14% in strikeout percentage, for all pitchers who had more than 120 innings in 2021.
That is nothing to say for what is to come through and half the battle for Ohtani will be proving his performance going forward from this point. And while the lockout may be giving him some time to recalibrate, Ohtani could well be a Hall of Famer if he continues this standard.