Why Does Marcus Stroman Wear The Number '0' Jersey?
Published 12/21/2021, 8:00 AM EST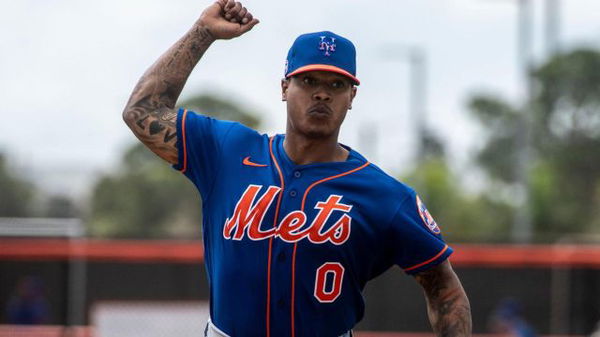 ---
---
Marcus Stroman, having recently signed with the Chicago Cubs will be looking to play at the iconic Wrigley Field soon. But before the pitcher sports his iconic No. "0" jersey, maybe it's worth looking at why. And to understand why, we just need to dive a bit into where Stroman comes from.
ADVERTISEMENT
Article continues below this ad
Story behind the No. "0"
ADVERTISEMENT
Article continues below this ad
Stroman was a part of the Blue Jays before coming to the New York Mets in 2019. And while the move to Queens came mid-season, Stroman sported the iconic No. 7 on his jersey through the 2019 season. However, in the 2020 campaign, fans saw Stroman shift to his now memorable No. 0.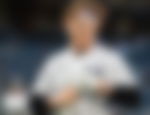 In an interview, Stroman had said that his move to the Mets was slightly rushed. And so, while he knew that McNeil had No. 6, which he wore at the Blue Jays, he asked for the No. "7" mostly because it just seemed natural and he'd worn it in college. However, in the off season, things changed a bit.
Stroman had said that,
"Then once it settled in, I realized I was playing for the Mets, I watched Reyes growing up. It just didn't feel right."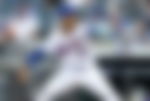 Reyes was the Mets' leader in all time steals (408) and triples (113), and Stroman felt wrong co-opting the number himself. He has since worn the No. 0 on his jersey.
Stroman, who talks a lot about mindfulness and being calm, also likes the shape and how the figure itself represents more than just a jersey number.
"The endlessness, the balance — that more than the actual zero." , he said.
Add to that 2 of Marcus' favorite players, Damian Lillard and Russel Westbrooke sport a "0" on their jerseys too and Stroman was quite convinced.
Move to the Chicago Cubs
Stroman signed with the Chicago Cubs only a few hours before the lockout, tweeting about it from his personal account before the eventual confirmation from the club itself. He has signed on for a $71 Million contact over 3 years.
The structure of the current deal, having been signed in free agency for the right hander gets Stroman $25 million in each of the next two seasons. He then also has a $21 million player option for 2024 built into his contract. His option price could increase by $2 million each for 160 innings in 2022 and '23.
Also watch this story: New York Yankee Legends whose numbers have been Retired
Stroman figures to anchor the Cubs' rotation along with Kyle Hendricks and newcomer Wade Miley.
Stroman revealed that his reasons for joining up with Chicago include the culture and passion of the city, Adding that he felt the presence of the sport everywhere in the city. Surprisingly, Stroman revealed that the Wrigley field was on the only stadium from the big leagues where he had not pitched yet.
ADVERTISEMENT
Article continues below this ad
Wrigley Field is the only big league stadium I haven't pitched at in my career. Crazy. Can't wait to call it home! @Cubs

— Marcus Stroman (@STR0) December 1, 2021
While it still remains to be seen what jersey number he sports with the Cubs, it would be fairly safe to assume that it will be one of his earlier No. "6" or his now popularized No. "0". Fans have already started stocking up on his number from the Mets, and Stro will not want to disappoint.
ADVERTISEMENT
Article continues below this ad