"Totally Different From Other Catchers": Shohei Ohtani Sends a Heartfelt Message to Buster Posey on Retirement
Published 11/05/2021, 1:26 PM EDT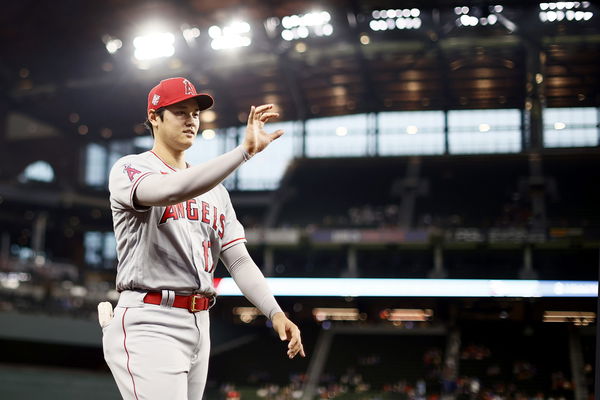 ---
---
MLB legendary catcher, Buster Posey, bid farewell to his baseball career, as he announced his retirement after a rewarding 13-year career. Potential MVP clincher, Shohei Ohtani took a moment to praise the San Francisco Giants star, Buster Posey.
ADVERTISEMENT
Article continues below this ad
A worthy future Hall of Famer, Buster is retiring at 34 to spend some time with his family. Posey had an incredible outing during his career, winning three World Series titles with the Giants.
ADVERTISEMENT
Article continues below this ad
Shohei Ohtani applauds Buster Posey's career
34-year-old Buster has spent his whole career with the San Francisco Giants. Notably. his achievements on the field as a catcher are incredible. Los Angeles Angels' Ohtani sent him a heartfelt message, as Posey retired after a successful 2021 season.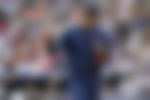 Ohtani talked about Posey's astonishing outing in 2021. He said, " Yes, well of course he had a great season. Watching him this postseason, he did an outstanding job. It is amazing that he's just come back and delivered such a lasting performance. I think his major League career upto this point as well is outstanding for sure. He is definitely a great guy."
Two-way player, Ohtani, also talked about Posey's unique qualities on the field.
"I had the opportunity to play against him this year. And it was such a fun game. I haven't pitched to him so I can't say for sure, but from what I've seen he has great framing and a great arm. I think he is pretty solid back there. His batting is excellent. That's why he's totally different from other catchers. That's what makes him different," Shohei said.
Buster Posey's incredible 13-year career
San Francisco Giants missed out on winning the NLDS by a whisker. Undeniably, their numbers were great, courtesy of star players like Buster Posey. Posey is a terrific hitter and a catcher, as he scored 68 runs, including 18 home runs in 2021.
ADVERTISEMENT
Article continues below this ad
Notably, during his 13-year long career with Giants, Posey has clinched the MLB All-Star Game seven times.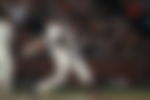 Ohtani acknowledging and respecting a rival team player's career shows the beautiful and optimistic side of baseball. They might be rivals on the field but they still take time to appreciate fellow players' stellar runs.
ADVERTISEMENT
Article continues below this ad
San Francisco Giants will now look for a promising replacement for their legendary player in 2022.