"Can't Help Myself but Break Into Tears": Jackie Chan Once Made a Saddening Revelation About His Estranged Daughter
Published 01/23/2023, 10:00 AM EST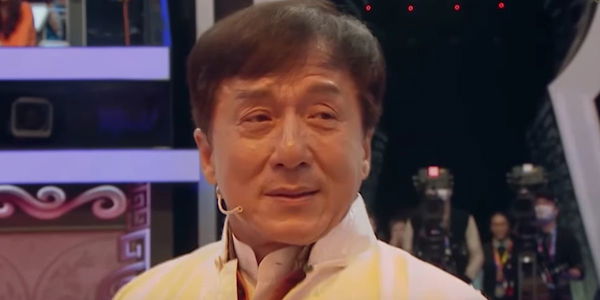 Besides being a funny guy doing action comedy, Jackie Chan is indeed very emotional on the inside. The martial artist once talked about his estranged daughter in a press conference in 2013. For those who don't have any idea, Chan has a daughter from his affair with Elaine Ng Chok Lam. In the interview, he referred to a story from a film that reminded him of his child instantly and the martial art star broke down in tears.
The Karate Kid actor has a kid from his illicit relationship with the former beauty queen. But what made Chan remember his distant daughter all of a sudden? Let's dig deeper.
When reality and fiction collapsed for a moment for Jackie Chan
ADVERTISEMENT
Article continues below this ad
In 2013, Jackie Chan attended the premiere of Police Story 2013 and shared his experience actualizing the character of the role. In addition, the Shanghai Noon star revealed how portraying a father figure in the story reminded him of his estranged daughter. Reportedly, Chan was doing a scene with Jing Tian wherein his daughter was supposed to walk away, leaving him behind. The scene had real-life relevance that took Chan for an emotional ride.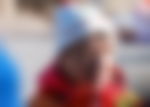 While addressing the media, as reported by Yahoo! Live, Chan admitted, "The story touched a part of me, especially during the crying scenes. I can't help myself but break into tears when filming scenes with Tian Jing because it will remind me of my Xiao Long Nu." Chan, then 59, realized his behavior and confessed, "I have neglected her for the longest time." The strained relationship between Chan and Etta took hold for the better for the former. But what about the latter?
Does Chan's daughter feel the same way?
ADVERTISEMENT
Article continues below this ad
Definitely, Chan's ignorance and constant denial of legitimacy created rough edges for his daughter. Though Chan had a very brief affair with Miss Asia in 1990, soon after Etta's birth, the action-comedy star admitted to his connections with the model as tabloids and other forms of media put him right on the pedestal.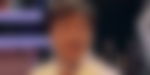 But when asked about her relationship with Chan, Etta confirmed, "He is not my dad. I have no feelings for him. He is my biological father but he is not in my life." Consequently, Etta became distant from her mother too, and that impacted her in such a way that she decided to live on her own from then.
ADVERTISEMENT
Article continues below this ad
Flash-forward to 2013, Chan's co-star remarked, "The movie has a lot of crying scenes. Once, when I looked up, I saw Jackie burst into tears." While he described his affair as "a mistake all men make," coming back in touch with the reality of things must have caught Chan in one of his rarest elements.
Watch This Story | Bodybuilding Legend Arnold Schwarzenegger's Built Compared To Bruce Lee and Jackie Chan
Edited By: Jahnabi Choudhury