Revisiting Bruce Lee and Ip Man's Relationship in the 1950s
Published 05/26/2023, 12:31 AM EDT

Follow Us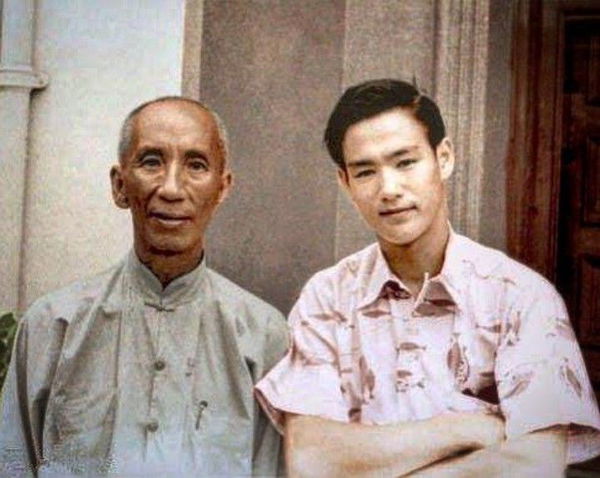 Some of the world's renowned personalities climbed the ladder of success due to the treasured teachings of their teachers. Steve Jobs – Mark Zuckerberg, Bill Belichick – Tom Brady are great examples of how far mentor-mentee duos can go together. In martial arts, legend, Bruce Lee's, the Little Phoenix received the opportunity to grow under the guidance of the Wing Chun grandmaster Yip Man in the 1950s. A resurfaced image of the two iconic personalities recently indicated their great student-teacher relationship.
On May 20, Bruce Lee's memoir page shared a forgotten picture of the Little Phoenix with his teacher Yip Man, famously known as Ip Man. The picture featured the legends engaged in something they were perfect at. 
Bruce Lee and Ip Man's special relationship
ADVERTISEMENT
Article continues below this ad
Lee's Instagram page shared a majestic picture of the master learning a kung fu move from the Wing Chun grandmaster. It looked like their hands were tangled, with Ip Man making Lee understand how to tackle certain tricky martial art moves. Moreover, in the picture, Bruce looked quite young whereas, the grandmaster appeared aged. To understand their bond, let's revisit how Lee landed at Ip Man's classes.
 

View this post on Instagram

 
Lee's journey in Ip Man's martial school was not easy. He was a fast learner and picked up Kung Fu techniques pretty well. Although Lee was 15 when he joined the master, he could easily outdo the students who were training under Ip Man from before. This did not go down well with them. Moreover, Lee's fellow students disliked him because he was learning a Chinese martial art form despite being half Eurasian. 
However, Lee's background or sharp skills were not a reason for Ip Man to expel him from his school. Therefore, the grandmaster decided to continue Lee's training outside his premises. Ip Man assigned two of his senior students, William Cheung and Wong Shun Leung to give him private lessons. After a long break when the matter cooled down, he brought Lee back to his school. Lee trained under the grandmaster for good three years. At 18, he had to bid goodbye to his master, as he flew to America. 
Ip Man recognized Lee's talent from the start. Therefore, when Lee came to train under him, he was allotted a unique training process. Amusingly, the training process got on his nerves. 
How did Bruce Lee land at Ip Man's classes?
During his teenage years in the 1950s, Lee engaged in a lot of street violence. He also had a gang that indulged in violent fights. During these physical attacks, Lee came across Kung Fu. He realized he could give a shot to the art. Luckily, one of his mates learned Kung Fu at Ip Man's classes. Lee was 15 when he was first introduced to the grandmaster. Although he was delighted to learn from him, things did not go as per Lee's plans. 
ADVERTISEMENT
Article continues below this ad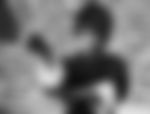 When Bruce Lee joined Ip Man, the grandmaster made him perform a particular stance instead of teaching him Kung Fu moves. For days, Lee would practice just one stance, throughout Ip Man's classes. He complained to his father but that did no magic.
Lee still went to his classes to practice the same stance again. Poor Bruce was unaware of the fact that Ip Man wanted him to learn Kung Fu uniquely. It was the grandmaster's training procedure that perfected every move of the Little Phoenix. All his efforts made him the greatest martial artist in the world.
ADVERTISEMENT
Article continues below this ad
Watch This Story:  "Are You Trying to Make Me Look Bad" Bruce Lee's Infamous Spat Once Ended Hong Kong's Most Successful Actor-Director Partnership
Throughout his life, Lee highly respected his master. Surprisingly, their connection was so strong that the legends died seven months apart. 
Edited By: Brandon Gabriel