"We've Come a Long Way": Despite Taking a Different Route Than NFL and NBA, Wayne Gretzky Credited the NHL for Its Massive Success in 2016
Published 11/30/2022, 5:00 PM EST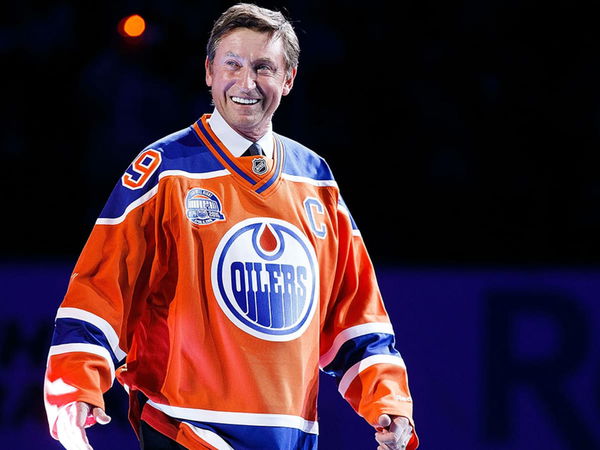 Wayne Gretzky is the most celebrated player in the NHL world. He is one of the most respected players of all time. Naturally, owing to his contributions to the game, his words hold a lot of value in the sports world.
Though he retired from the active sport decades ago, Gretzky continues to contribute to NHL. Currently, he serves as an analyst for the NHL broadcasts on TBS and TNT.
ADVERTISEMENT
Article continues below this ad
Wayne Gretzky on the status of the NHL
ADVERTISEMENT
Article continues below this ad
In 2016, Wayne Gretzky appeared with Bill Burr on Bill Simmons' show. The NHL star and the comedian sat down to discuss the state of the NHL on "Any Given Wednesday with Bill Simmons." Simmons asked Gretzky what according to him needs to happen for NHL to blow up like NBA. On this, the NHL star took a defensive stand for his sport. He said, "First of all, we've come a long way, from the years when it was just Bobby Orr, and Gordie Howe in Detroit, Boston, and Chicago."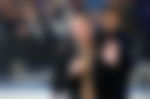 He further explained that 25 years ago, no one would've expected US teams to perform better than the Canadian teams in the tournaments. He added that while the Canadian teams can recover from it, it's still a huge accomplishment for NHL in the US. Appreciating the progress, he said, "The commissioners and the players' association and the players themselves have done a really nice job. We are growing; we are getting stronger. The players in the game now, the young guys Toews and Stamkos, we've got great kids."
ADVERTISEMENT
Article continues below this ad
To this Burr added that NHL is doing well for itself at the pace at which it is growing. He said that the promotion style can be done the same way the NFL does, with entertainment performances during the breaks. However, he added that it would take away the essence of the sport.
Watch Story: From Joe DiMaggio to Wayne Gretzky- Most Outstanding Statistical Accomplishments in Us Sporting History
Edited By: Pritam Priyedarshi