Nigerian Reporter Tells Usain Bolt He Won Because Gatlin "Made a Mistake"
Published 10/05/2021, 12:22 AM EDT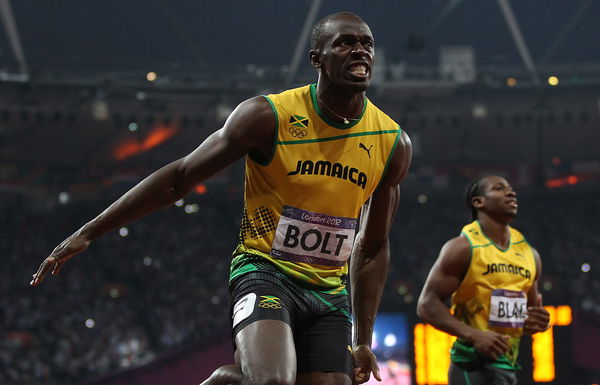 ---
---
The greatest sprinter in history, Usain Bolt, is an 11-time World Champion. Regarded as the fastest man on earth, he won consecutive World Championship 100 m, 200 m, and 4 × 100 meters relay gold medals from 2009 to 2015.
ADVERTISEMENT
Article continues below this ad
One of Bolt's more fierce rivals is the 5-time Olympic medalist, Justin Gatlin. The American sprinter competes in the 60 meters, 100 meters, and 200 meters.
ADVERTISEMENT
Article continues below this ad
The IAAF World Championships in Beijing, 2015, brought them both on the same track, running for victory against each other. Notably, it was a nerve-wracking competition. The neck-to-neck rivalry saw Bolt reach the finishing line in 9.79 seconds, surpassing Gatlin.
Usain Bolt replies with his triumph
Despite putting on a show, a few doubted Bolt's victory. Soon after the match, a Nigerian reporter told Usain Bolt that he won because Gatlin made a mistake.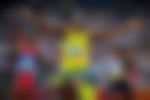 "Justin made a mistake in the final of the 100 and you capitalized. How do you see the final play tomorrow?" asked the reporter.
"He made a mistake. That's how you look at it, alright," Bolt replied.
Bolt responded to all his doubters by earning gold in the 200 m and 4 x 100 m as well. The Jamaican Sprinter, despite returning from poor form and a pelvic injury, was able to hold on to his title of 'the fastest man in the world.'
"This means a lot because I've been struggling all season," Bolt told BBC Sport immediately after the race. "It's taken me a while to work things out. It's been up and down but it's okay now."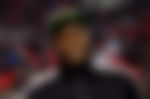 ADVERTISEMENT
Article continues below this ad
Simply insane
Bolt is considered to be one of the highest-paid athletes in track and field history. Not only did he win gold and outperform his counterparts with his pace, but he also surpassed them with his fame and fortune.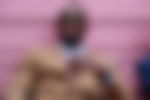 With an astonishing $90 million net worth, Usain Bolt is one of the richest runners in the sport's history.
ADVERTISEMENT
Article continues below this ad
WATCH STORY– Lewis Hamilton Congratulates Usain Bolt on His Hit Debut Album 'Country Yutes'