Married for Six Years, Michael Phelps' Wife Thank Him in an Emotional Instagram Post
Published 03/03/2023, 6:00 AM EST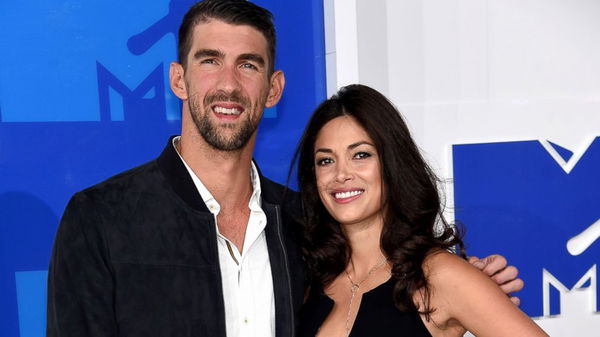 For over a decade, Michael Phelps dominated the sport of swimming. While many consider the 23-time Olympic gold medalist as the GOAT of swimming, he has faced many struggles in his personal life. However, his wife, Nicole Johnson, has helped Phelps overcome his struggles. In an interview with Today, the 'Most decorated Olympian' said his wife has been by his side for 15 years and continued to help him face challenges. Moreover, the Olympic legend's wife is also grateful for the faith her husband has in her.
Earlier, Nicole Phelps took to Instagram and shared a post about the importance of choosing the right life partner. She also showed her gratitude with an emotional note to her husband.
Nicole Phelps on what it  means to choose a partner
ADVERTISEMENT
Article continues below this ad
Michael Phelps's wife shared a post by Dr. Nicole LePera. The psychologist shared a post about how one's partner can impact every aspect of their life. "Who we build a home (and possibly family with) with will have a profound impact on every aspect of our world," LePera wrote in her caption. Nicole Phelps shared Dr. LePera's post in her Instagram story.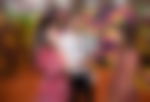 "Click thru for what it means to choose a life partner," wrote Nicole Phelps. In her post, LePara stated one's partner influences their daily habits and mindset. "How they perceive the world, and their core beliefs will impact our own perspective," the psychologist wrote. According to LePara, besides mental health, one's partner can also impact their physical health and the idea of what completes a family.
In the penultimate slide, LePera wrote that "healthy, secure, safe partners allow us to be authentic." It's evident from her post that Mrs. Phelps resonated with Dr. LePera's message positively. In the final side, LePera wrote, "tag your partner and show gratitude for the fact you chose them," and that's exactly what Mrs. Phelps did. "Thank you for choosing me as much as I chose you on this path we walk together," she wrote in the Instagram story.
Michael Phelps on how much his wife's support means to him
Michael Phelps, who recently celebrated his 8th engagement anniversary, has also shown gratitude towards his wife on multiple occasions. In his interview with Today, Phelps shared, "One day I can wake up and I can feel like I'm on top of the world… the next day I can wake up and not want to get out of bed." The 37-year-old further shared that his wife has supported him through testing days as well.
ADVERTISEMENT
Article continues below this ad
"There's no other person that would be able to support me like she has. She's the glue that holds all of us together," the 23-time Olympic gold medalist told Today's, Carson Daly.
ADVERTISEMENT
Article continues below this ad
Watch this story | Usain Bolt Vs Justin Gatlin, Michael Phelps Vs Ryan Lochte: Greatest Rivalries In Olympic History
While they've faced challenges, Michael and Nicole Phelps remained committed, worked on the issues, and built a life together.
Edited By: Jayant Chhabra