"Never Really Asked for Help": Lindsey Vonn Figured Out Her Career Solely at the Age of 12
Published 08/24/2022, 7:45 AM EDT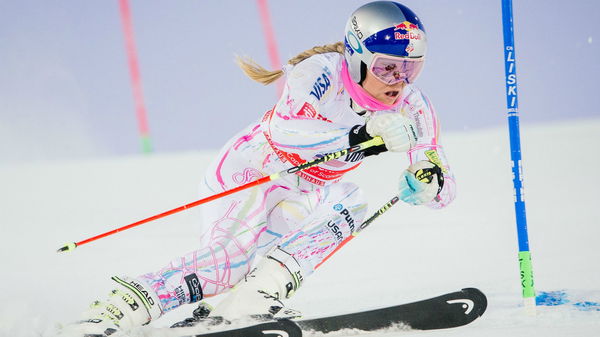 The name, Lindsey Vonn is etched in the history of sports as the legendary alpine skier who dominated the sport with record world cup victories, three Olympic medals, and many other titles. She retired from mainstream sports in February 2019, however, she still is a very competitive person.

The alpine skiing sensation is leaving no stone unturned, the latest being the launch of a range of sunglasses. In an unearthed interview, she shares how her skiing career began and what drove her to become what she is today. She also discusses some principles she held very sincerely to achieve greatness.
Lindsey Vonn finds her calling
ADVERTISEMENT
Article continues below this ad
At the age of 9, as if struck by a cupid, Lindsey fell in love with skiing after meeting Picabo Street. She is an American former World cup and Olympic gold medallist skier. Excitedly, she went home and told her dad that she wanted to be in the Olympics just like Picabo." It really sparked that drive to achieve the goal." she said.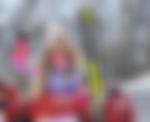 Vonn had a very clear idea of what she wanted to do and gave it her all. She recalled," I didn't really have a lot of skiers to watch growing up—skiing wasn't really on tv." Later on, the self-reliant, 12-year-old Vonn transformed into her own best friend and favorite critic.
She said, "I never really asked for help," She went on to say that she gained knowledge through experience, trial and error, and paying attention to what worked and what didn't. She continued by describing how she came up with a strategy on her own to deal with the increasing stress. Subsequently,  she carried it out for the remainder of her career.
Vonn and her commandments of success
Lindsey Vonn is the epitome of self-reliance and self-discipline. She is the book of principles she follows religiously. Vonn believes in strict routines, being organized, and maintaining balance with little or no room for procrastination.
The legendary skier has compelling justifications for each behaviour she practises. There are many variables, particularly in her sport, and sticking to such strict routines gave her a lot of confidence.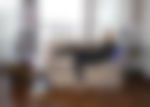 ADVERTISEMENT
Article continues below this ad
Vonn stated, "When you're racing downhill, you're preparing yourself mentally to throw yourself down a mountain at 85 miles per hour, so you always have to be a combination of clear-minded and incredibly fired up and aggressive."
Watch This Story: Here's a Quick Look at Lindsey Vonn and Lewis Hamilton's Friendship Moments
ADVERTISEMENT
Article continues below this ad
Vonn described herself as a crazy sleeper. She is a sleep-on-demand kind of a person who could fall asleep as and when she wanted to. Regarding working out, she prefers to maintain balance as it gives time for recovery from repair and training.
Lindsey Vonn, a legend by all means learned to pick herself up and keep going during her first experience with her skis at the age of 3, and the rest is history.
Edited By: Rupak Kumar Jha