"Sit the F*** Down": When Lindsey Vonn Hilariously Destroyed Kevin Hart on His Own Show by Giving Him a Reality Check
Published 09/05/2022, 1:45 PM EDT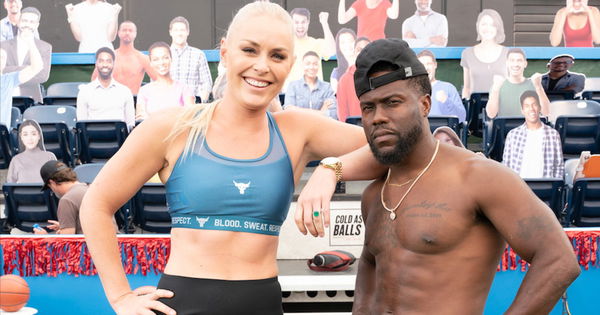 Lindsey Vonn, an Olympic winner, has had a remarkable career while gliding in the snow. But her life since retiring has been even more astounding in more ways than one. The fact that Lindsey is one of the most searched athletes on the internet even after her retirement is impeccable.

She is often known to have an outspoken personality; hence, she once amusingly destroyed 'Jumanji' fame actor Kevin Hart on his own show.
Lindsey Vonn gave a funny reality check to Kevin Hart
ADVERTISEMENT
Article continues below this ad
The Olympic gold medalist made a great jab at American actor and comedian Kevin Hart while chatting with him. As Kevin became more interested in Lindsey's dating life, she instantly ruled out potential comments.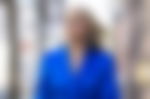 Meanwhile, she humorously told Hart, "You talk a lot." On the other hand, explaining his side, the actor said, "I gotta keep the conversation going 'cause it's actually really good." Lindsey replied, "You talk more than you ask questions."
Kevin replied, "I asked a lot of questions to you." It was here that Vonn finally shouted at him and said, "Sit the f**k down, idiot."
The whole conversation was hilarious; Majorly, Kevin kept asking Vonn about her career. During their conversation, Lindsey also brought a special, yet funny, message from Kevin's best buddy Dwayne "The Rock" Johnson. Dwayne is also Vonn's gym partner for a long period.
Kevin Hart's show 'Cold as Balls'
ADVERTISEMENT
Article continues below this ad
The show 'Cold as Balls' gained popularity ever since it began. Recently, as part of the show's sixth season on the Laugh Out Loud network. Kevin Hart and Hartbeat, his comedic firm, dived one more time into ice-filled bathtubs with celebrity gossip.
Tyreek Hill, Sasha Banks, Marshawn Lynch, Malcolm Jenkins, Von Miller, and Olympic gold winner Shaun White are among the guests for the eight episodes this season.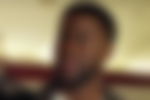 ADVERTISEMENT
Article continues below this ad
The entire series has received more than 1.34 billion views to date and the latest season was astounding as it received a big chunk of views in a few hours. It's interesting to see how popular Cold as Balls has remained after six seasons. Fans eagerly await the show's upcoming seasons featuring other celebrities and athletes.
WATCH THE STORY: Lindsey Vonn's Special Diet to Stay Fit at 37 Revealed
Edited By: Rupak Kumar Jha