"Huge Fan of the Incredible Hulk": Bodybuilding Beast Lou Ferrigno Receives a Wonderful Surprise From a Special Fan
Published 11/24/2022, 12:45 PM EST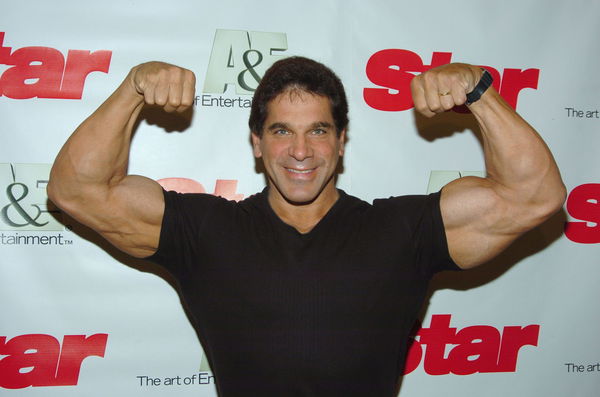 Retired bodybuilder and actor Lou Ferrigno has endless fans all over the world. The 71-year-old has managed to balance both fitness and the acting world. After claiming several achievements in bodybuilding, Lou rose to overwhelming fame by portraying the role of hulk in the 2008 film, The Incredible Hulk. So much so that he still has love pouring from fans of different age ranges. Recently, a young boy made a shout-out to Lou on Twitter. 
When he was young, Lou Ferrigno gathered great strength by reading comic books on Hulk and Superman. He started bodybuilding at 13 and won his first major title, IFBB Mr. America post-graduation. Upon winning the IFBB Mr. Universe title in 1973, Lou started training with Arnold Schwarzenegger. He also attempted to defeat him, which became a highlight in the documentary 'Pumping Iron'. 
ADVERTISEMENT
Article continues below this ad
Lou Ferrigno's fan with a tribute video
Lou Ferrigno's Hulk portrayal made him evergreen among Marvel fans. He had broad shoulders, a huge chest, and rough looks to bring the character of the green monster alive. Recently, a young fan of Lou took to Twitter to express his admiration for both Lou and hulk in a heartwarming video. He captioned the video, "Allow myself introduce my name Michael I'm huge fan of the Incredible Hulk I sent you video message to Lou @LouFerrigno "
The boy named Michael lives in Liverpool, England, and is associated with the football club Everton. He began the video by introducing himself. Next, he took out a hand-drawn caricature of Lou and showed it in the video. He ended the video by saying that he loves the bodybuilder and hoped to meet him someday. 
Many Twitter users appreciated the endearing attempt of connecting to Lou Ferrigno. Everyone loved the drawing made by Michael for Lou and requested the bodybuilder to reply to the adorable child. 
ADVERTISEMENT
Article continues below this ad
How did Lou Ferrigno get hulk's role?
It might be surprising that before finalizing Lou Ferrigno, makers tried bodybuilders like Arnold Schwarzenegger. But none worked out for the role of The Incredible Hulk. In the end, the makers asked Lou to come for an audition.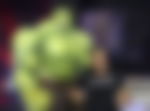 ADVERTISEMENT
Article continues below this ad
When Lou met the makers, they took a couple of hours and painted him green. They asked Lou to pose like hulk. Finally, Lou cleared the audition without doing much and later became popular as the green monster loved by fans all over the world. 
Watch This Story: Bodybuilding Legend Lou Ferrigno's Three Secrets To Stay In Top Shape
Edited By: Pritam Priyedarshi