Man Dreaming of a Fit Physique Since He Was 16 Finally Gets Ripped for His 60th Birthday: "This Was My Last Opportunity…"
Published 01/24/2023, 12:00 PM EST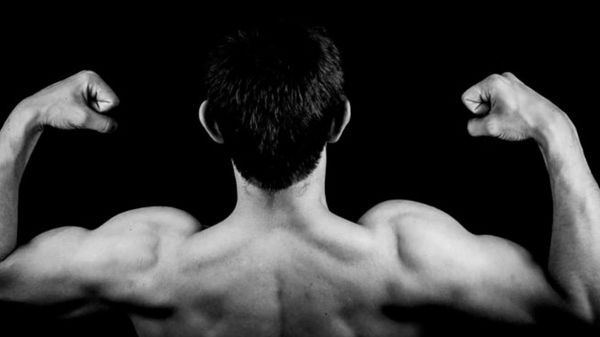 The notion that there is no age for bodybuilding is indeed true. Stories of middle to old-aged people seeking mind-boggling transformation have stunned the world. One such story is of Steve Greer, who transformed into his desired ripped physique on his 60th birthday. 
The middle-aged man expressed that was trying to get into shape since he was 16 years old. However, he did not have anyone to guide him better. Finally, after 44 years, he began training with the right experts who guided him with weight training and diet to help him gain muscles and lose fat. 
60-year-old opened up about his bodybuilding journey 
ADVERTISEMENT
Article continues below this ad
Achieving his desired ripped physique at 60 was not a cakewalk for Steve. He was inspired to build it from the age of 16. However, that could not happen due to a lack of guidance. In a recent interview with Men's Health, Steve confessed, "I hadn't made any serious attempts to reach it, though, and having another birthday made me reflect on whether this was my last opportunity to get into shape."
Several factors convinced him to get serious about building his shape in his late 40s. Steve had certain health measures that he wanted to improve. Moreover, his spin instructor's wife maintained her shape for more than 15 years. All these reasons made him join a reputed personal trainer. 
Steve began weight training alongside 3 full-body workouts and hitting 10,000 steps a day. Eventually, he stressed on upper body workouts and then switched workouts every week. 
Coming to his diet, Steve consumed the right amount of macros and track his calorie count on a trusted app. He had a well-planned diet supported by whey protein and protein bars. His diet helped him survive through business meets where choosing the right food was tricky.
Soon Steve was able to see the results. In 27 weeks, he lost 40 pounds and dropped from 25.5 to 10.9 percent body fat. His diet and exercise helped him a lot to achieve his mind-boggling ripped physique. 
Bodybuilder who changed his diet to go from 255 Pounds to a 188-Pound
Powerlifter Jacob Moll has an inspiring bodybuilding transformation story. The 35-year-old young father is into bodybuilding competitions. However, stepping into championships was not easy for him. Jacob "had a horrible diet." Previously, Moll was a powerlifter and he would eat everything for strength. Naturally, it deteriorated his shape completely. 
ADVERTISEMENT
Article continues below this ad
 

View this post on Instagram

 
Soon he decided to take action against it. Moll began reading the diet and workout plans of famous athletes. He implemented them into his routine. In two years, he went from 255 pounds to 188-pound weight. This helped him to compete in a bodybuilding competition for the first time.
ADVERTISEMENT
Article continues below this ad
Watch This Story:  Brandon Curry's Shredded Physique Leaves Bodybuilding Fans Certain About Third Arnold Classic Title
What is your bodybuilding story? Tell us in the comment section.
Edited By: Pritam Priyedarshi