"What a Jerk": Lou Ferrigno's Wife Didn't Appreciate His Way of Proposing a Date, Revealed in 2009
Published 12/29/2022, 2:15 PM EST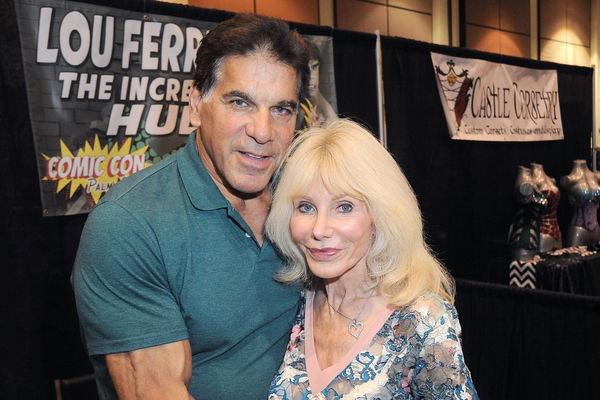 Retired bodybuilder Lou Ferrigno perfectly balanced acting and bodybuilding in his career. He began bodybuilding at a very young age. Eventually, he rose to fame with his muscular body and charming looks. Besides his professional life, Lou has had a great love story. In an interview wife, Carla Ferrigno explained how the couple met for the first time.
Lou Ferrigno suffered from an ear infection at a young age. Children bullied him for his growing deafness. Moreover, he had a strict father. He had to live with courage to face the difficulties in his life. He started reading comic books on Hercules and Steve Reeves, which gave him great strength.
ADVERTISEMENT
Article continues below this ad
How did Lou Ferrigno impress his wife?
Ferrigno was at the peak of his career after competing in Mr. Olympia and starting an acting career. One day, Lou went to a restaurant in which Carla was the manager. And after meeting Carla for the first time, he returned to the restaurant a week later. The Hulk star asked her to sit with him and talk.
 

View this post on Instagram

 
At first, he asked her to go out with him for breakfast. Carla rejected his breakfast proposal. She further explained the incident in an interview with Geffner Production in 2009.
Mrs. Ferrigno explained: "And then goes okay well will you go with me to a Dolly Parton party? and I'm thinking, what a jerk, impressing me with Dolly Parton parties. Now I said no, and he goes, can I get your phone number, I said no, and he said oh! I said, but you know I wanted to shut him up because he was very persistent so I want to shut him up, but I just said, okay, I tell you what, I'll take your phone number, and maybe I'll call you someday so he did. And I walked away, and that's the version, that's it, and a week later I called him, and we had our first date right."
Eventually, the couple started dating and got married on 3rd May 1980. Their wedding was an extravagant occasion.
ADVERTISEMENT
Article continues below this ad
How many children does Ferrigno have?
Lou Ferrigno was initially married to Susan Groff in 1978. However, their relationship did not last long, and they separated a year after. After marrying Carla in 1980, the couple gave birth to three children – daughter Shanna and sons Lou Jr and Brent Ferrigno.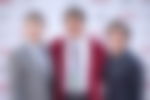 Lou and Carla Ferrigno completed 42 years of their marriage this year. They are a very happy couple continuing to set relationship goals for many.
ADVERTISEMENT
Article continues below this ad
Watch This Story: Bodybuilding Legend Lou Ferrigno Gained a Whooping 6x Profit on His 325 Million Mansion He Bought in 1980
Edited By: Abhishek Kumar