Chasing Daughter's Dream, Bill Gates Splurged $38,000,000 To Buy An Entire Street In Wellington Back In 2016
Published 03/16/2023, 5:30 AM EDT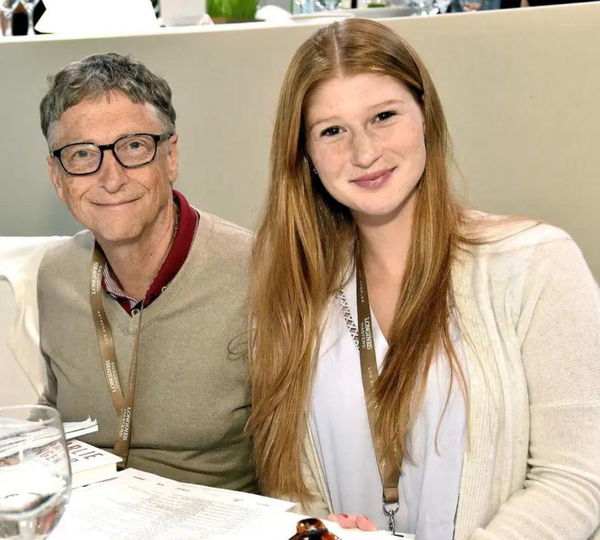 A father's love is incomparable. And if that father is Bill Gates, family updates—big or small—are going to make headlines. Despite being the wealthiest person for nearly two decades, he and his ex-wife Melinda Gates chose to exclude their kids from their fortune, something that stands true even today! However, what the multi-billionaire couple did was make wise investments to support their children's road to success. On one such occasion, when his oldest kid Jennifer took an interest to become an equestrian, staying true to his principles in life, Gates went overboard to fulfill the desire of his 19-year-old daughter.
While it cost him a pretty penny, Gates bought Mallet Hill Court which is an equestrian enclave in Palm Beach county's Wellington in 2016. A whopping $38 million, to be precise. Gates also invested millions in the arrangements of the house to make it suitable for a horse rider. Let's dig deeper to know more about this.
Bill Gates, being the best dad
ADVERTISEMENT
Article continues below this ad
Bill gates daughter, Jennifer Gates, inculcated the hobby of dabbling with horse riding when she was 15. In fact, she took part in the Winter Equestrian Festival in Florida. This contest had different events, and the prize money for each event was $6 million. So, it was something very serious for Jennifer.
Learning about his daughter's dreams, Gates thought of renting a mansion in Florida, as the competition was to be held there. It was not an ordinary house, it had to have all the arrangements needed, like a stable, a barn, a field to practice, a guarded access road, a wine cellar, and a media room. After renting it for some time, Gates took a decision and included it with his collection of other mansions, as reported by The Real Deal.
As it was the last plot of the enclave, he now literally owns the street in Wellington. The Microsoft founder certainly has other properties in the same area that totals the sum of $38,400,000. Let's learn about his real estate hobbies.
Gates made a massive investment for his daughter's passion
Buying mansions and investing millions in refurbishing them is no ordinary thing, but it is to the billionaire. Robert Buote, who is a real estate representative of Gates, shared his bizarre number of shopping. Reportedly, Gates started buying houses in the gated community in Wellington in 2013. The area had multiple equestrian estates and inspired by his daughter's passion, the billionaire started investing there.
ADVERTISEMENT
Article continues below this ad
 

View this post on Instagram

 
His first buy was 4.5 acres at 3155 Mallet Hill Court for $8.7 million. Then he bought 3060 Mallet Hill Court, 3162 and 3128 Mallet Hill Court, and 3094 Mallet Hill Court and became the owner of the area.
ADVERTISEMENT
Article continues below this ad
Watch This Story: Top 10 Moments of Olympic Sporting Spirit
However, before being one of the richest people who could indulge in any activity, Gates has been a great father who left no stone unturned for his daughter's passion. Any thoughts about his huge expense?
Edited By: Simar Singh Wadhwa